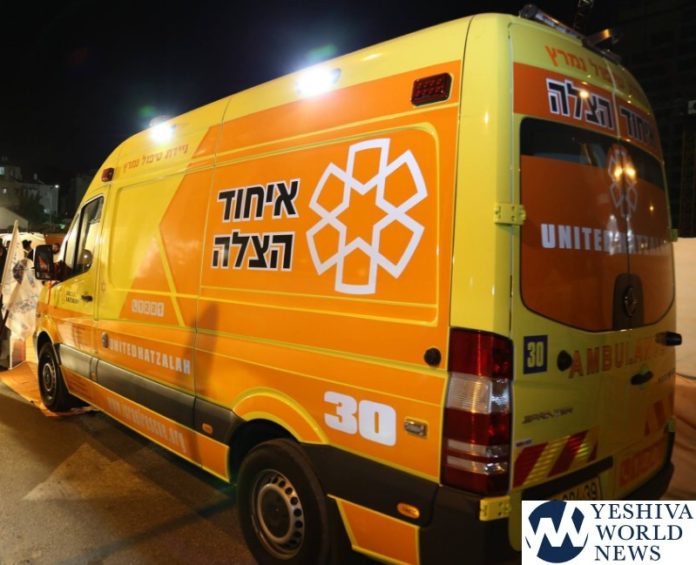 A chareidi woman in her 30s collapsed on Wednesday morning as she was pushing her daughter's carriage to daycare in Bnei Brak. United Hatzalah EMS personnel arrived on the scene and she was transported to Beilinson Hospital and her daughter was taken to daycare.
UH EMT Menachem Slovotzky reports that when he arrived, the victim was supine and unconscious near the toddler's carriage. Mom was treated while police were notified the child was taken into the nearby daycare center.
The young mother was then transported to Beilinson Hospital where tests are being performed to determine the cause of the syncopal episode.
(YWN Israel Desk – Jerusalem)