18-year-old Shmuel Magen Z"L, a talmid of Yeshivas Mechabrim, has been identified as the young man who was killed in a motorcycle accident during the night.
According to sources, the young talmid appears to have lost control of his motorcycle as he was traveling during the night to Kever Rochel. He was critically injured in the accident, later succumbing to his massive injuries. He was affiliated with the "Shuvu Banim" Breslov movement.
United Hatzalah EMT Yechiel Stern reports that when he arrived on the scene, they realized the young victim was in traumatic arrest, and they immediately began CPR. Upon the arrival of MDA paramedics, advanced life support resuscitation was implemented as well.
Police report the accident occurred in the Tzahal Tunnel in Jerusalem. Accident investigators were dispatched to the scene, hoping to learn the cause of the accident.
His levaya began at 4:00 PM at the Shamgar Funeral Home in Yerushalayim, with kvura in Har HaZeisim.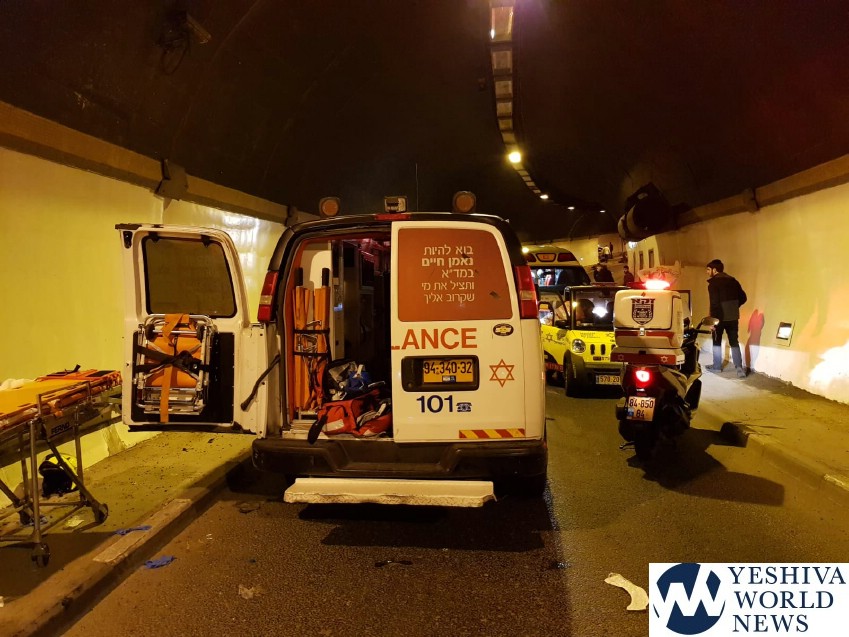 (YWN Israel Desk – Jerusalem/Photo Credit: MDA Spokesman & קבוצת רוטרניק)