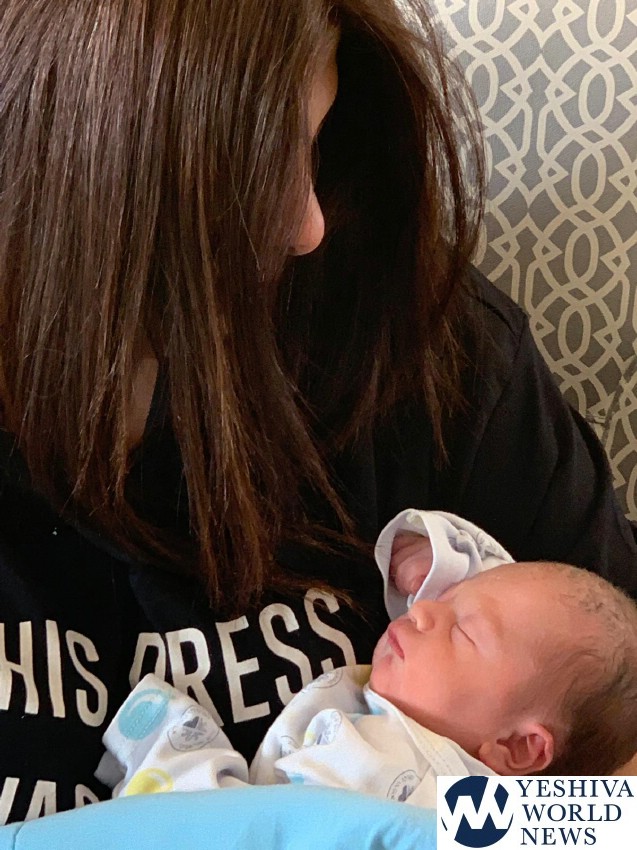 She was seriously injured in the attack on Purim and her life was saved at Ichilov Hospital. Twenty-three years later, on the same day, she returned to Ichilov and this time gave birth to her firstborn son.
Dana was only 15 when her life was stopped. She went out to celebrate Purim in Dizengoff Center and was very seriously injured in the terrible terrorist attack that took place there on Taanis Esther in 1996. She was taken in very serious condition to Ichilov Hospital and after a long series of treatments and hospitalization she gradually recovered and returned to life.
Now, at the age of 37, Dana has fulfilled her dream and closed a circle with Ichilov Hospital. On the very day that her life was almost lost, Taanis Esther, 23 years later, B'chasdei Hashem, she brought her first son to the world.
"When I was wounded, I did not know what life was waiting for me. I underwent a long rehabilitation and today I know that it is I who won. I am in a frenzied euphoria from the wonderful gift I have had – to bring life to the day I almost died. I hope that my story will be a hope for other wounded people who will remember that life continues, and it is possible to return to live, a full and good life.
I wish Happy Purim to all the people of Israel from here in the maternity ward at Ichilov."
(YWN Israel Desk – Jerusalem/Photo Credit: Media Resource Group)