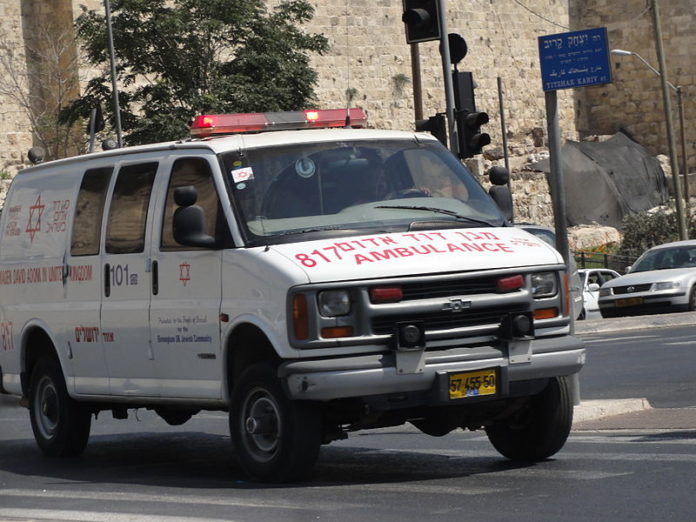 A three-year-old boy is in serious but stable condition after he fell from a three-story balcony, Sunday afternoon.
It happened on Admor M'Rozin Street in the Har Nof neighborhood of Jerusalem, and emergency personnel rushed to the scene.
The 3 and a half year old boy was taken to Shaare Zedek Medical Center, where he was being treated for a fractured skull and abdominal injuries from the three-story fall.
Police have launched an investigation to determine if the fall was the result of adult negligence.
A name for Tehillim was not available.
(YWN Israel Desk – Jerusalem)