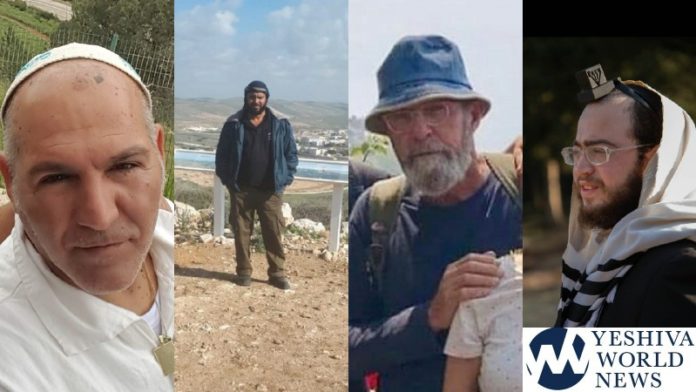 The death toll since the rocket fire from Gaza began on Erev Shabbos has R"L climbed to four, as an additional three Israelis were R"L killed from Gaza rockets on Sunday. Over 300 rockets have been fired since noon Sunday, and sirens continue to sound, forcing hundreds of thousands of Israelis into bomb shelters.
An Israeli was killed when there was a direct hit to an Ashkelon factory, while another was killed when a rocket fell near his home. Two more were killed when rocket struck their vehicles.
Moshe Agadi H"YD, a 58-year-old father of four, was killed early Sunday when a rocket landed next to his home in Ashkelon in the middle of the night.
[THE LATEST – HAMAS REPORTS CEASEFIRE: Israel Lifts Restrictions After Terrorists Fire 700 Rockets, Kill 4 Civilians]
68-year-old Moshe Feder HY"D, a Kfar Saba resident, was fatally wounded when a Kornet anti-tank guided missile slammed into his car as he was driving along the Route 34 highway near the community of Kibbutz Erez just north of the Gaza border. He sustained a serious shrapnel wound to the leg, causing significant blood loss. Feder was pronounced dead at Ashkelon's Barzilai Medical Center after CPR efforts failed. The Hamas terror group claimed responsibility for the attack.
Feder is survived by two children and his fiance Iris Eden.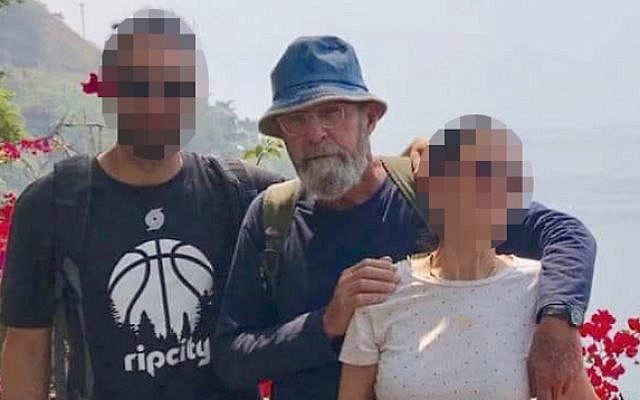 Another victim from a rocket attack in Ashkelon was identified as Ziad al-Hamamda, 47.
A Bedouin Israeli resident of the Negev, al-Hamamda is survived by his wife and seven children, and was buried on Sunday night.
Later on Sunday afternoon, a 22-year-old American-Israeli Gerrer Chossid R' Pinchas Menahem Pashwazman HY"D was killed when a rocket landed on his vehicle in Ashdod.
Since the renewed rocket fire earlier Sunday, over 300 rockets have been fired into southern Israel, with the total well past 700 since Erev Shabbos. The communities along the Gaza border, especially the Eshkol Regional Council, are literally being pounded by rocket fire.
[TARGETED ASSASSINATIONS: Air Strike in Gaza Eliminates Two Terrorist Commanders Including Hamas's Iran Money Man]
***NOTE: YWN is covering the terror in Israel and posting pictures and videos in live time on our WhatsApp status. Click this link – or send a message to 1-888-4-YW-NEWS (888-499-6397) – to see our status posts****
WATCH: This house in Be'er Sheva was just destroyed by a rocket launched from Gaza. pic.twitter.com/CrlCPhQpwv

— Israel Defense Forces (@IDF) May 5, 2019
Over 110 persons have been treated since erev Shabbos in Barzilai Hospital, including an 80-year-old woman who remains in serious condition following emergency life-saving surgery. 2 others remain in serious condition, 1 moderate, 53 light and 55 victims of hysteria. 28 victims are currently being treated and 9 have been admitted.
[EARLIER REPORT – Baruch Da'ayan HaEmmes: Israeli Man Killed as Gaza Rocket Strikes Ashkelon Home]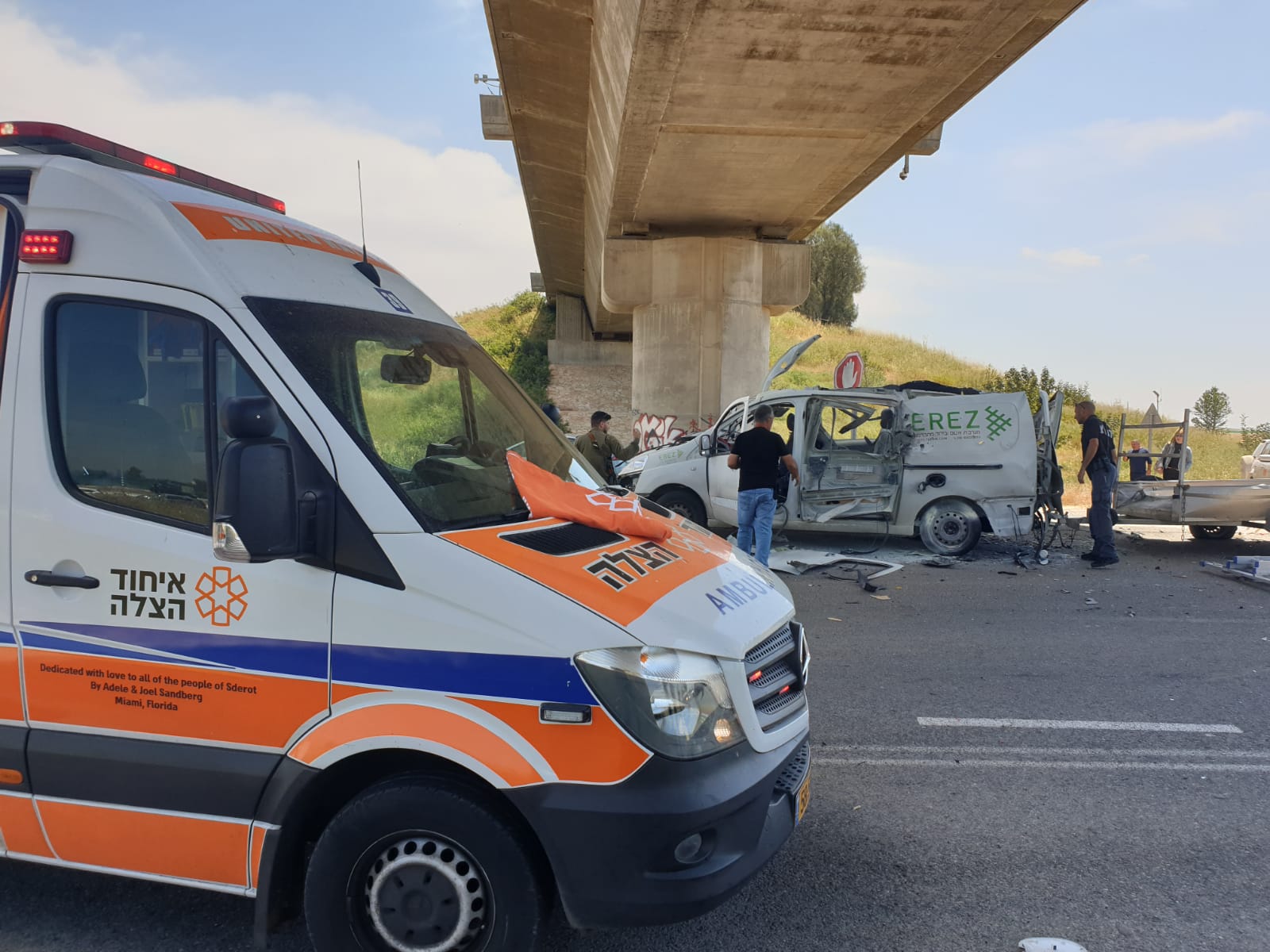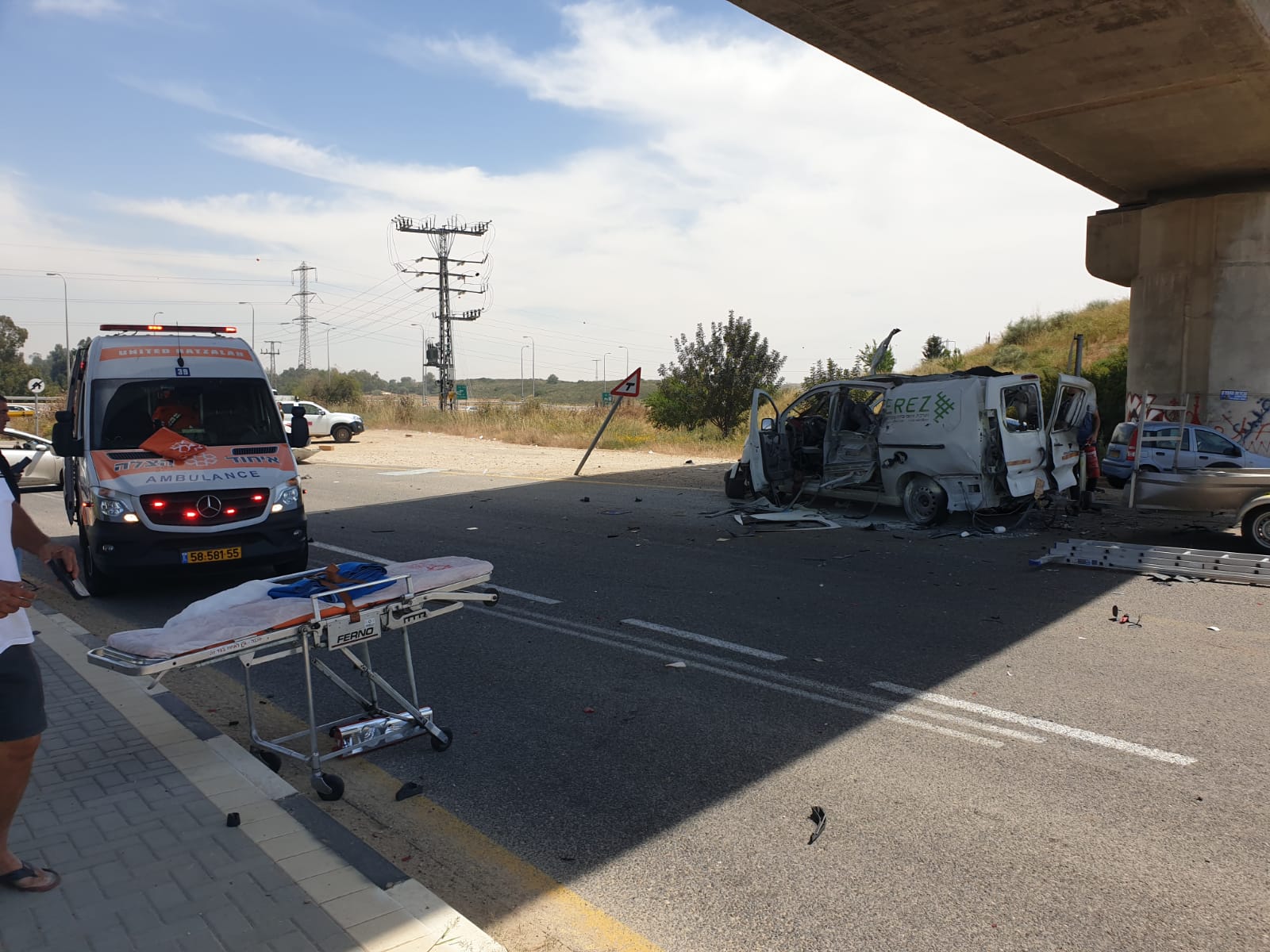 The IAF has stepped up its response and it is reported by News13 that one home of a senior Hamas commander was hit, but he was not there, as senior Hamas commanders are in bunkers hiding. The Security Cabinet is convening at this time and it is reported the Prime Minister/Defense Minister Binyamin Netanyahu has given IDF Chief of Staff Lt.-General Aviv Kochavi the green light for the military to continue pounding terrorist targets. It does appear that the IDF is working to execute targeted strikes against senior Hamas commanders. Sirens continue wailing at this time.
Yesterday, Palestinian weapons caused the tragic death of a mother in Gaza and her baby. Hamas blamed Israel. Journalists amplified the lie. Our assessment indicates that the incident had nothing to do with IDF strikes.

— Israel Defense Forces (@IDF) May 5, 2019
Israel reports that despite reports to the contrary, no negotiations towards a ceasefire are underway. Israel reports it continues to target terrorist objectives in Gaza.
Rocket attack briefs

• News13 reports a Shul was hit by a rocket in the IDF's Kissufim Outpost. Two soldiers sustained light injury.
• Fires reported in Kibbutz Eshkol as a result of rockets landing in open areas.
• The road coming and going to Sderot to Mall 7 has been closed as well as towards Yad Mordechai and Netivot. Route 34 has also been closed between Yad Mordechai and Sderot.
• Additional IDF ground forces and tanks are moving towards the Gaza border as the Security Cabinet continues meeting in Jerusalem.
Soroka Medical Center in Be'er Sheva reports receiving 11 victims in the past hour, including 10 being treated for hysteria. MDA reports treating a total of 66 hysteria victims.
Rail service has been halted to and from Be'er Sheva as a result of a rocket strike to the tracks. The IDF has ordered a halt to service for security reasons and it is added that even after the green light is given to resume service, it remains to be determined how long the "significant damage" to the train tracks will take to repair.
Earlier, Blue & White party leader Benny Gantz was about to hold a press conference in Yad Mordechai, but the sirens compelled him and others to run for cover.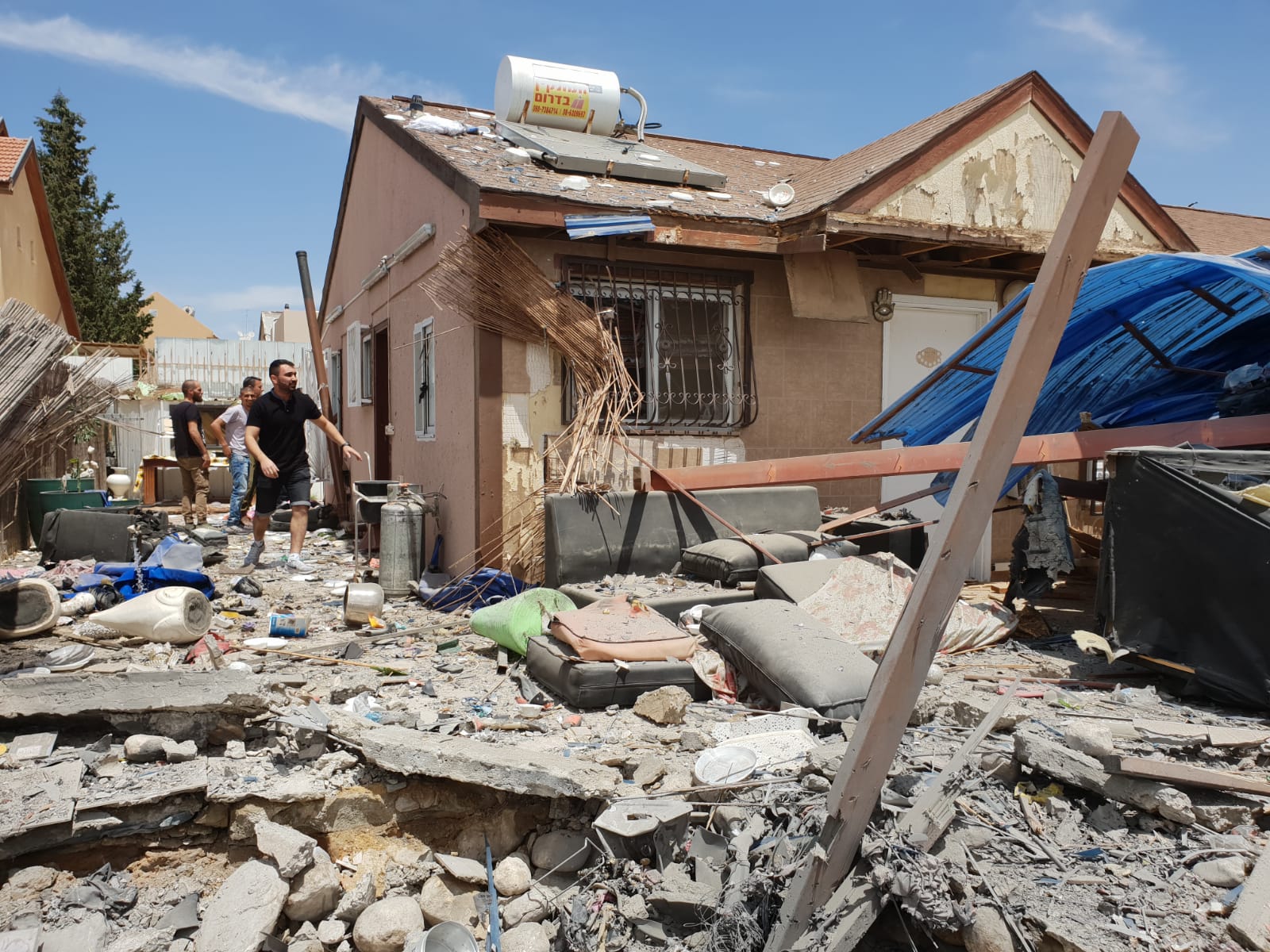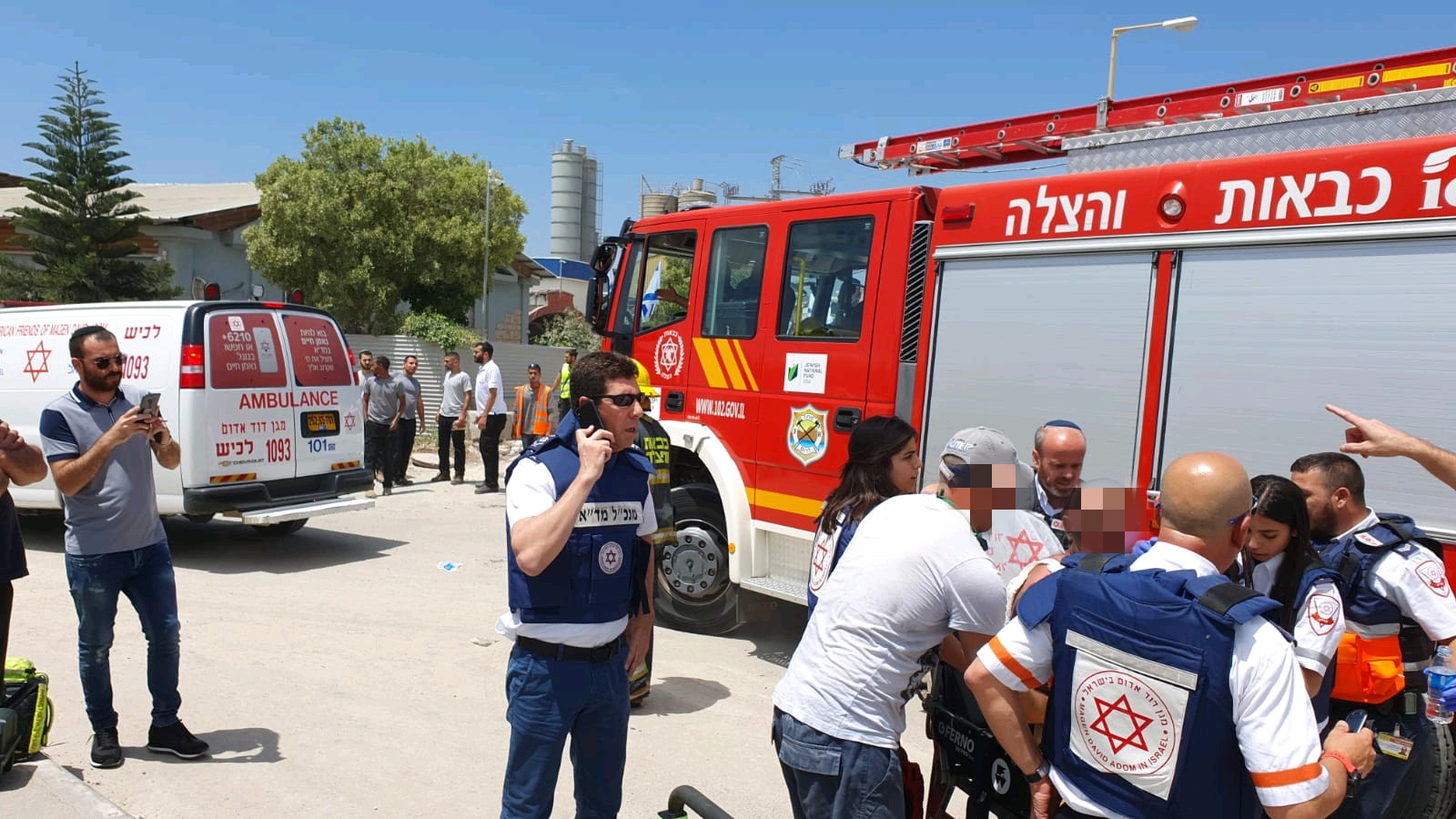 Palestinian Islamic Jihad, a terrorist group in Gaza, was using a mosque in Al-Shati, a densely populated area, as a command-and-control center. Terrorists in Gaza use places of worship for military purposes. We targeted the command-and-control center last night.

— Israel Defense Forces (@IDF) May 5, 2019
Prof. Chezi Levi of Barzilai Hospital reports that four victims arrived in "very serious condition", of which two have been pronounced dead and they are fighting to save the others.
(YWN Israel Desk – Jerusalem/Video Credit: קבוצת רוטרניק – Photos: Rescuers Without Borders & MDA)