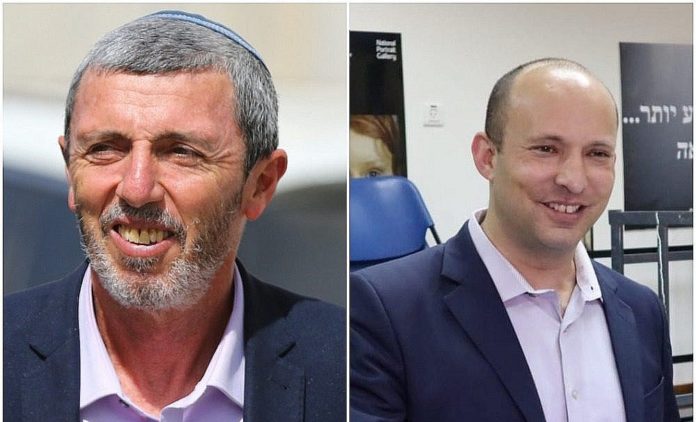 According to a Makor Rishon report, Minister Naftali Bennet has met with the Chairman of Bayit Yehudi, Rabbi Rafi Peretz, along with Nir Orbach, Director-General of the party. Senior party officials are denying the accuracy of the report.
"We have nothing personal against him. If we have to see him, we'll do it. If there is overlap between the ministries, it is clear that we will meet in light of the demand by the United Right-Wing party to consolidate the education portfolio, but again emphasized that so far, there was no such meeting."
According to the report, Bennet met about a month after the failure of the New Right party with Peretz and Orbach to discuss the situation of religious Zionism, the negotiations with Netanyahu and the attempt to rehabilitate the parties together.
It should be noted that between Rabbi Peretz and Bennet there was a series of incidents and frictions during the election period, when the two parties were fighting for the same votes on the continuum of religious Zionism. The peak was on Election Day itself, when the New Right and the United Right-Wing parties exchanged accusations having to do with the number of mandates received.
(YWN Israel Desk – Jerusalem)