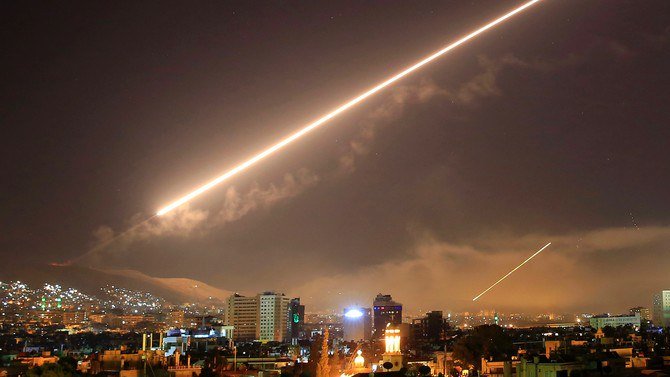 Syrian media sources report that Israel attacked targets during the night between Tuesday and Wednesday, while using advanced electronic means to jam Syrian radar.
According to a Sana News Agency report, Syrian anti-aircraft fired a number of missiles against missiles that were fired from Israel towards southern Syria.
The attack was reportedly aimed at Tel al-Harra in northwestern Syria, an area viewed as strategically important as it provides a vantage point over the Golan Heights. According to the report, there was damage but no injuries in the attack.
Israel does not usually comment on reports concerning its strikes in neighboring Syria, though it has recently acknowledged striking Iranian targets there.
On June 2, Syria blamed Israel for attacks that killed five soldiers at the T-4 military airfield in Syria, where a missile depot was destroyed.
The previous night, the IDF attacked in Syria after two rockets landed in the in the Mt. Hermon area. Among the positions targeted in the Israeli retaliatory strike were two artillery batteries, a number of observation and intelligence posts and a SA-2 air defense position.
Meanwhile, the IDF says it has observed a drone entering Israeli airspace from Lebanon.
In a brief announcement, the military said on Wednesday that the aircraft returned to Lebanon. It gave no further details.
On several occasions, Israel has accused Iran of flying drones into Israeli airspace from neighboring Syria. In February 2018, it shot down what it said was an armed Iranian drone.
(YWN Israel Desk – Jerusalem)