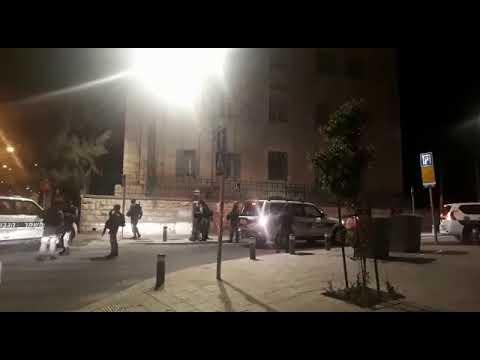 Police overnight entered Meah Shearim and made five arrests of suspects allegedly involved in attacks against police and police vehicles, as well as against firemen.
The suspects in custody range in age from 20-40, all Jerusalem residents.
It was later decided to release all five suspects. Two were released after questioning by police and the three others were arraigned and released by the court.
One of the suspects is Aharon Krauss, a son of Yolish Krauss, who is viewed as the Operations Officer of the Eida Chareidis. Another suspect is Rav Leibel Deutsch, who is viewed as the rav of the extremist sect in the community.
Police add that they will exhibit zero tolerance against anyone attacking security forces and property. In this case, police, border police, and Yassam tactical units took part in the raid and arrests.
(YWN Israel Desk – Jerusalem)