(PHOTOS IN EXTENDED ARTICLE)
Hatzolah in Yehuda & Shomron reports that two Jews mistakenly entered the PA (Palestinian Authority) village of Dir Jarir, and making things worse, they then ran out of gas. A number of PA residents did come to assist, while others decided they prefer to begin bombarding the vehicle with rocks, resulting in damage as seen in the accompanying photos.
The windshield was smashed by a large boulder but B'chasdei Hashem, they got out without serious injury.
One of the two sustained light injury to his face and was treated and then transported to a Jerusalem hospital after they finally made their way to Yishuv Ofra.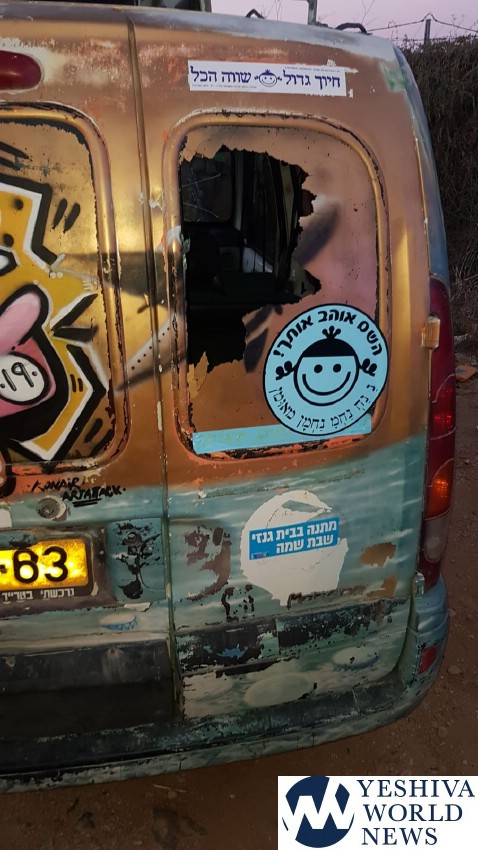 (YWN Israel Desk – Jerusalem/Photo Credit: Rescuers Without Borders)