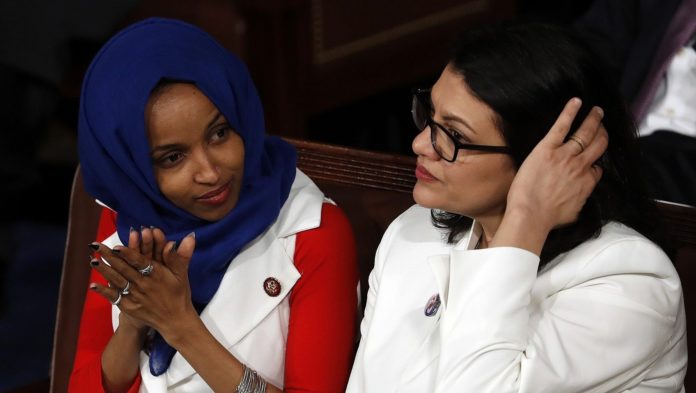 Anti-Semites Reps. Rashida Tlaib and Ilhan Omar will be allowed into Israel during a trip there in a few weeks, the Israeli ambassador said Friday, potentially heading off a diplomatic spat.
"Out of respect for the U.S. Congress and the great alliance between Israel and America, we would not deny entry to any member of Congress into Israel," said Ron Dermer, Israel's envoy to the United States.
Omar said Wednesday the pair are set to visit the country in the coming weeks, and earlier this week introduced a new resolution supporting the right of Americans to boycott Israel, to counter a separate measure condemning the BDS movement. The boycott movement has been deemed anti-Semitic and hateful by Israel's defenders.
Had Israel's government chosen to deny the polarizing lawmakers, it would have come amid a contentious war of words between Omar, Tlaib, their fellow Democratic Reps. Alexandria Ocasio-Cortez and Ayanna Pressley, and President Donald Trump that has dragged on for almost a week.
(Source: Politico)