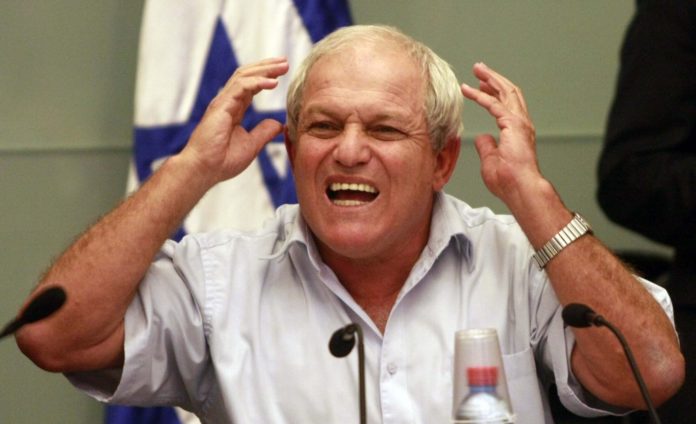 After the announcement by Attorney General Dr. Avichai Mandelblit, that he is going to file a criminal indictment against Minister of Welfare & Social Services (Likud) Chaim Katz, Katz on erev Shabbos announced his resignation from his cabinet post, but he remains a MK.
Katz will be facing an array of white-collar charges including fraud and breach of trust.
Following Katz's resignation, Deputy Foreign Minister Tzipi Hotevely of Likud announced she expects Prime Minister Binyamin Netanyahu to appoint her to his post, adding "This is a test regarding the dati leumi tzibur, which is a part of the Likud. This quality tzibur wishes to see appropriate representation around the cabinet table from among the ruling party. I hope Minister Katz will be acquitted in his trial…"
Hotevely is a member of the dati leumi community, and expects to receive Katz's post as she has been serving as a deputy minister for a number of years.
Blue & White party chairman, MK Benny Gantz responded to Katz's resignation. "Minister Katz took the correct step by resigning from the cabinet. I wish him success in his battle to prove his innocence. The very discussion of safeguarding immunity when dealing with criminal charges relating to public service indicates the moral decay to which the ten-year regime of Netanyahu has caused…"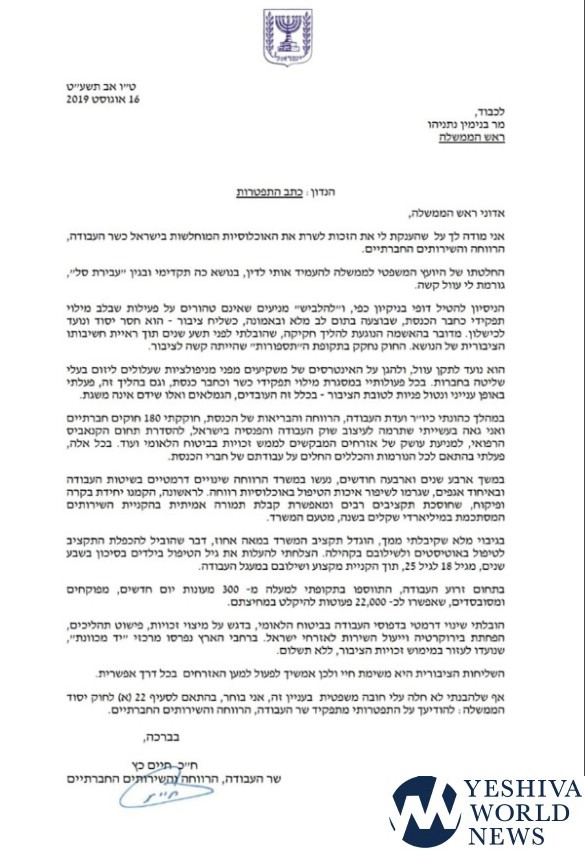 (YWN Israel Desk – Jerusalem)