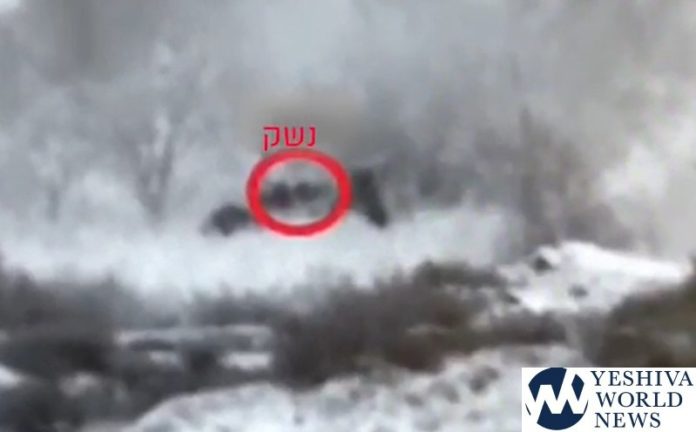 After terrorists based in Gaza on motzei Shabbos fired rockets into Sderot, the IDF detected a number of armed terrorists approaching the northern Gaza border fence. A combat helicopter took to the skies and a tank was alerted, with the IDF firing at them. Reports from Gaza state that three terrorists were killed.
The incident took place close to 10:00PM as the armed terrorists were heading to the northern border fence from Gaza to enter Israel. Gaza media added that after the three were killed, an IDF combat helicopter launched an attack in Gaza.
In the rocket attack that occurred earlier in the night, two rockets were fired at Sderot, with one landing in the yard of a private home. B'chasdei Hashem, there were no fatalities. MDA reported treating a 30-year-old woman for hysteria. A 79-year-old woman was injured as a result of falling as she ran to her safe room. She was transported to Barzilai Hospital and complained of chest pain.
On erev Shabbos, the air force targeted underground terrorist infrastructure in northern and central Gaza, which the IDF reported were set up by Hamas.
*****PLEASE NOTE – YWN IS GIVING AWAY $5,000 CASH – JUST SIGN UP TO FOLLOW YWN WHATSAPP STATUS AND GET THE DETAILS!***** Make sure you are one of the more than 20,000 that signed up to YWN WhatsApp Status to receive news in live time. Click this link – or send a message to 1-888-4-YW-NEWS (888-499-6397) – to see our status posts*****
(YWN Israel Desk – Jerusalem)