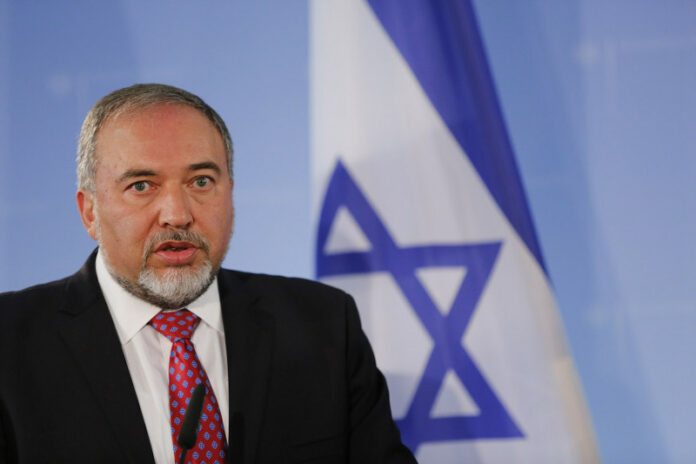 MK Avigdor Lieberman, who chairs the Yisrael Beitenu party, which according to unofficial results has nine seats, on Wednesday morning told TV News12 morning his demands to enter into a coalition government. Lieberman believes the "key" to forming a government now is the president, stating President Reuven Rivlin must play a more active role in coalition talks than in the past for he is a "dominant figure" and can bring about a coalition.
Lieberman said the option of sitting in a right-wing or a left-wing coalition with Netanyahu or Gantz respectively, is a non-starter, as he explained during his election campaign, he wants to see a broad-based liberal national unity coalition. He insists "nothing has changed" and he will not sit with either large party without the other. He added, "we will not budge a millimeter from our campaign promises" to voters, detailing some of his demands.
Lieberman explained that in order for him to enter into any coalition arrangement, there must be bus service on Shabbos in non-religious areas, stores must be permitted to open on Shabbos in those same areas, and civil marriages must be permitted as an alternative to today's situation.
*****WANT ELECTION UPDATES IN LIVE TIME? SIGN UP NOW TO YWN STATUS UPDATES ON WHATSAPP***** More than 23,000 signed up to YWN WhatsApp Status to receive news in live time. Click this link – or send a message to 1-888-4-YW-NEWS (888-499-6397) – to see our status posts*****
He added that while the chareidim are "political rivals", he never ruled out sitting with them as well, emphasizing he has nothing personal against anyone and that the hate campaign was one-sided, by the chareidim against him.
When asked about cabinet portfolios, he refused to respond, explaining "this is not the issue now" and first, the parties must agree to his platform. He went so far as to add "I will sit with the chareidim too, for as long as they accept my position, including buses on Shabbos but not in chareidi areas, civil weddings, the draft law, teaching secular subjects in schools and other related matters".
In essence, Lieberman delivered a blow to both Prime Minister Binyamin Netanyahu and MK Benny Gantz, and it now remains to be seen who and how a coalition government will be established.
(YWN Israel Desk – Jerusalem)