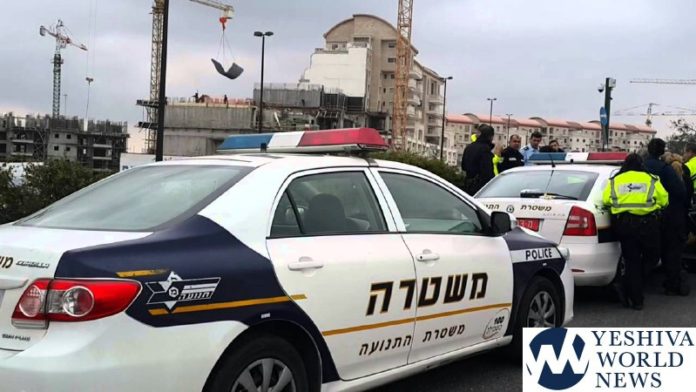 Police during the night raided the Meah Shearim home of a 17-year-old chassidic teen who is suspected of giving his identity card to another person to use to vote on Election Day. Extremists, who detected police entering the community, tried to prevent the arrest.
According to police suspicions, the teen gave his identity car to another minor, who then came to a voting station to participate in this week's Knesset election. When police arrived in the community to make the arrest, they were attacked by a group of extremists who tried to prevent it. They hurled items at police.
A number of the violent youths were detained by police, who succeeded in executing the arrest warrant.
The mother of the suspect explained to the media that the boy's dad is outside of the country and she was attending a wedding in Beit Shemesh at the time of the arrest. The teen arrested was taking care of his 12-year-old brother. "He was shaking in fear, having no idea why he was being arrested" the mother explaining, adding she was now going to look for a lawyer to defend her son.
Police received a complaint about a possible voter fraud and the investigation led to the arrest of the teen.
(YWN Israel Desk – Jerusalem)