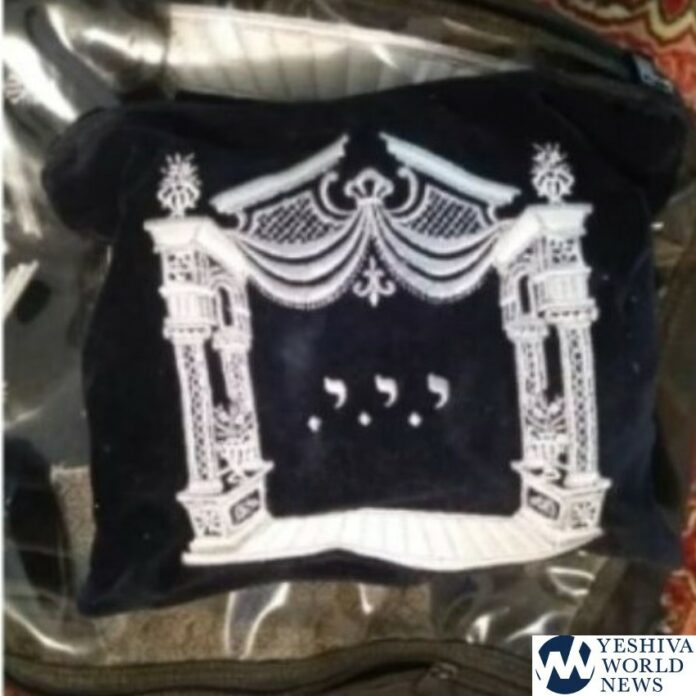 A pair of tefilin stolen from Uman were found to be on sale on the popular Israeli 'Yad2' second-hand website, with the seller asking 8000 Ukrainian hryvnia. The photo shows the tefilin of Yaakov Yisrael Yanai, who reported they were apparently stolen from him during his stay at the tziyun of Rav Nachman ZT"L over Rosh Hashanah.
According to a Kikar Shabbos News probe, the website sells other items that may have been lost/stolen in Uman over Rosh Hashanah, including talleisim, tefilin, sifrei kodesh, and shtreimals.
The OLX second-hand website in eastern Europe also seems to sell many items lost/stolen by Yidden as well this time of year.
The tefilin in question above belong to Yaakov Yisrael, a Breslov Chossid who resides in Tzefas and who traveled to Uman for Rosh Hashanah. The seller in this case lives in Kiev, and he writes he must sell the tefilin immediately for 8000 hryvnia, equivalent to about $325.
The shtreimal of a prominent Breslov mashpiah was stolen over Rosh Hashanah as well, now selling for 20,000 hryvnia, about $700.
Local Jews call on the tzibur not to purchase these items, and simultaneously, they turned to the heads of the website, asking them to remove the stolen items.
(YWN Israel Desk – Jerusalem)