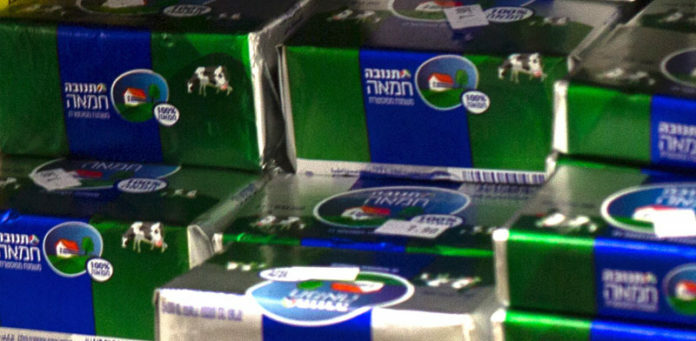 The butter shortage in Israel continues. Minister of Economy & Industry Eli Cohen is calling for deregulating the market, to remove government restrictions on butter to the retail consumers towards developing an open market to end the shortage.
"The matter of quota cancellation as well as quota allocations are issues that should be promoted in general, all the more so when speaking about the fact there is no local production.
"Many are already shouting the solution to the butter shortage can easily be solved through a free market, which means a sweeping abolition of tariff rates and the abolition of the quota system on butter. There is a need to increase competition and diverse sources of production."
YWN-Israel reported weeks ago that the shortage would be worsening, and today, locally produced butter is not to be found in grocery stores and supermarkets. Those who can find an acceptable hechsher and pay the premium price for imported butter sold in some stores are not feeling the shortage, but among the chareidi families the shortage has impacts the lives of many.
(YWN Israel Desk – Jerusalem)