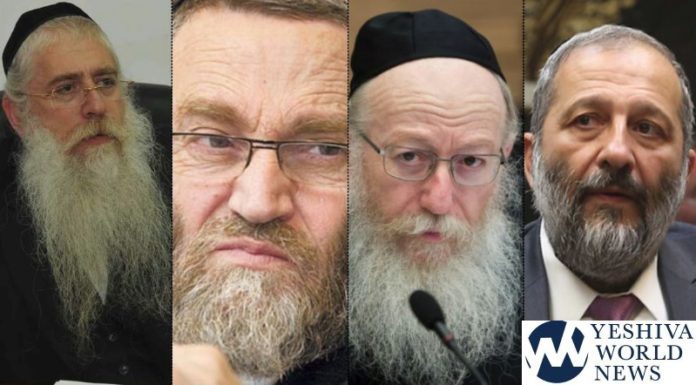 According to the latest Channel 13 News poll, released on Sunday evening, both the Likud and Blue & White parties gain votes while the chareidi parties take a beating. It would appear voters believe the only chance of forming a coalition government is by supporting the larger parties.
According to the poll conducted by Dr. Kamil Fuchs, if elections were held today, Blue & White would receive 35 seats and Likud would gain two additional seats, reaching 34. However, the situation does not change for neither large party is capable of forming a coalition government without including MK Avigdor Lieberman and his Yisrael Beitenu party.
The poll also reveals the Joint Arab list receives 13 seats, Lieberman's party maintains nine seats, Shas is cut by a third to six seats, Yahadut Hatorah is down a seat to six, Labor five, Democratic Camp 4, New Right 4 and United Right-Wing 4.
What is perhaps more relevant are the blocs, and this time around, the left-wing/Arab bloc leads with 57 seats. The right-wing chareidi bloc has 54 seats.
Who would you vote for if there is direct election of a prime minister?
40% Netanyahu
37% Gantz
13% Will not vote for either of them
9% Do not know
(YWN Israel Desk – Jerusalem)