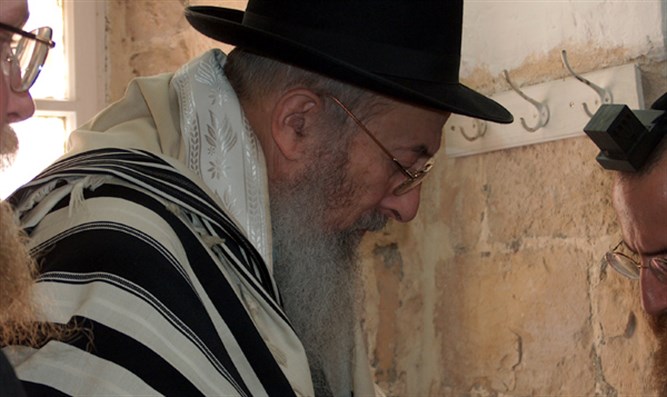 HaRav Tzvi Tau, Rosh Yeshivat Har HaMor, has informed his followers to participate in the pro-Netanyahu protest scheduled for Tuesday night, a protest that will deliver an audible cry against the nation's judiciary system, which they accuse of trying to topple the Netanyahu-led government.
"Every Jew with a little bit of sense and a measure of courage must go there. This is an absolute dictatorship. They are like popes who decide what is true, what is musar, and what is suitable. They are fooling themselves too. We must save the nation from them, and we must address the healthy side of the nation," stated the rav.
HaRav Chaim Druckman, Rosh Yeshivat Bnei Akiva, announced he support for Prime Minister Binyamin Netanyahu, explaining he was found guilty in a field trial. Rav Druckman's support is key and will lead to many other rabbonim of the dati leumi tzibur to follow suit.
That said, Likud MKs and cabinet ministers are not planning to attend the event, since there will be loud shouts against the judicial system, which would place them in a difficult position.
The event, which begins at 8:00PM Tuesday, is expected to bring thousands of supporters. It is taking place at the promenade of the Tel Aviv Museum.
(YWN Israel Desk – Jerusalem)