Palestinians from Luban a-Sharqiya, north of Yishuv Eli in the Binyamin Regional Council of Shomron, threw rocks at a vehicle driven by a mother, who had four children in the vehicle. As occurs all too often, the rock attacks were perpetrated by children from the PA village school.
The damage to the vehicle is seen in the accompanying photos. A one-year-old child seated next to mom who was driving was showered with glass shards from the windshield.
MDA responded to the scene and reported it was a miracle that no one was injured physically.
It was also a chessed from HKBH that she was able to maintain control of the vehicle and did not crash, as occurs at times. This is what occurred with Dr. Adva Biton, who did lose control of her vehicle, leading to serious accident which left her small daughter Adele HY"D severely neurologically impaired, only to die at the age of five.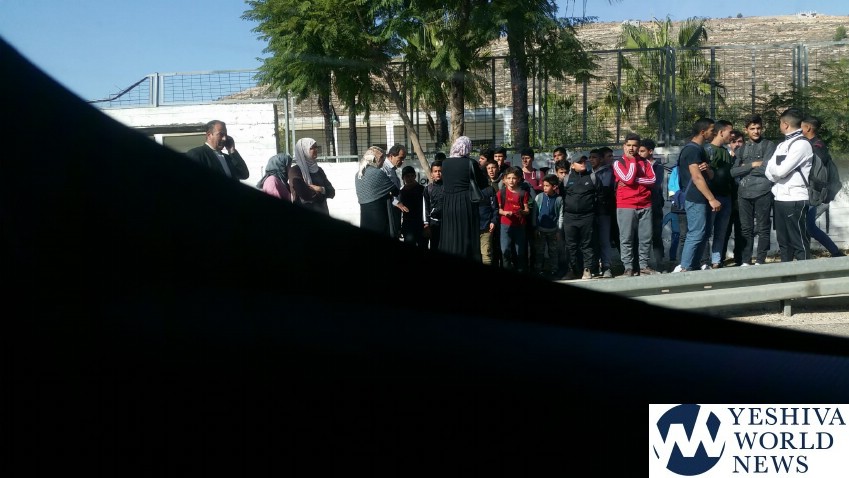 (YWN Israel Desk – Jerusalem)