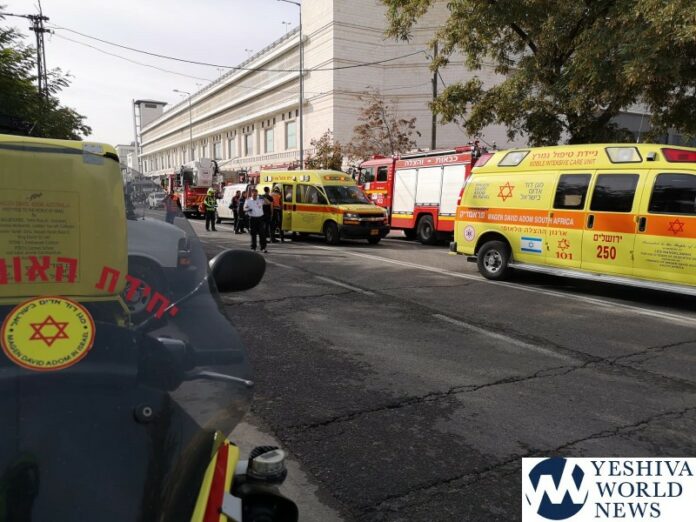 Four fire trucks responded to a Wednesday morning fire in a building on Pierre Koenig Street in the area of the Talpiot Industrial Center. A Jerusalem Fire & Rescue Service spokesman reports that two persons were rescued from the fire, and MDA reports one is in serious condition and the second moderate. They were reportedly transported to Hadassah Ein Kerem Hospital in the capital.
B'chasdei Hashem the fire was brought under control before it could spread to adjoining buildings.
Police report the fire was in a building next to the Hadar Mall on Pierre Koenig Street. The cause of the fire is being investigated.
Shortly after their arrival at the trauma unit of Hadassah Ein Kerem, hospital spokesperson Hadar Elboim reported both victims, ages 39 and 59, are in serious condition with second degree burns over their entire bodies and suffering from smoke inhalation. Both were sedated and intubated in the field by paramedics. Both are being admitted to an intensive care unit.
(YWN Israel Desk – Jerusalem)