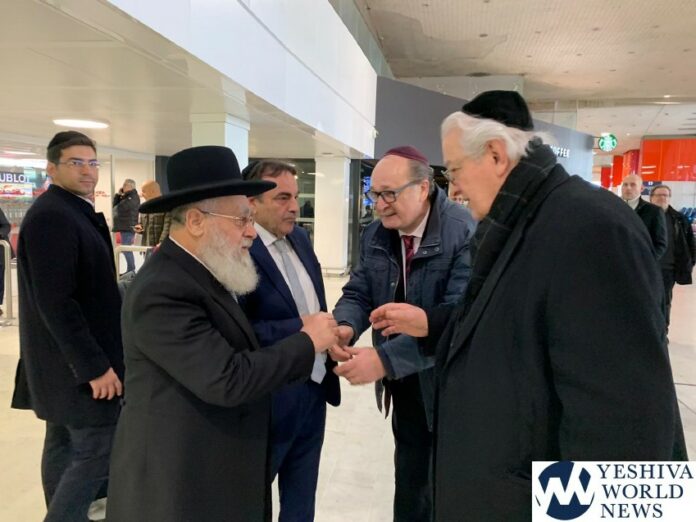 Rishon L'Tzion HaGaon HaRav Yitzchak Yosef Shlita landed in Paris on Sunday afternoon, where he was met by the President of the Jewish communities, Dr. Yosef Margi and a member of the local vaad.
Rav Yosef arrived for a one-day visit during which he is expected to dedicate a new center for the Jewish community and to take part in lighting on the first night of Chanukah as well as delivering shiurim.
The Rishon L'Tzion is expected to meet with Paris Mayor Anne Hidalgo, and the two will discuss way to prevent growing anti-Semitism and related attacks as well as cooperation between the local Jewish community and City Hall.
(YWN Israel Desk – Jerusalem/Photo Credit: Chief Rabbinate Spokesman Unit)