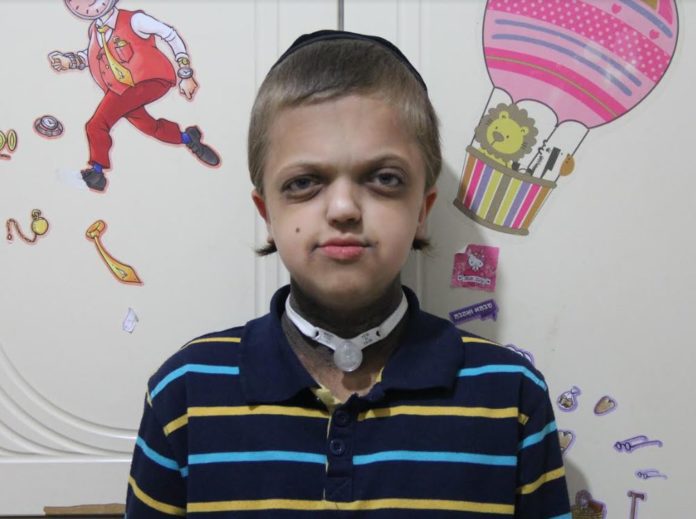 To the untrained eye, the Greenwald family of Jerusalem is like any other large Jewish household. One of the children, however, has faced unique challenges in his short life.
Eliezer, 11, was born with facial deformities which affect the way that his features align with his skull. Besides from the obvious issues of bullying and isolation, this has had one major health repercussion: Eliezer is unable to breathe independently. He is attached at all times to a breathing machine. When other children run and play outside, he remains indoors, fighting for each breath.
What has always been a challenge, however, has escalated to a threat: Eliezer's condition is getting significantly worse over time. With his breathing becoming more arduous each day, his parents are living with the constant fear that one day he will simply stop breathing.
Having consulted with top medical professionals and rabbanim, the Greenwalds have been advised to take their son, as soon as possible, to a treatment facility in Houston, Texas. They have been faced with a seemingly insurmountable obstacle to their son's health, however: Travel, surgery, and post-op treatments come out to an overwhelming $60,000.
The working class family could not possibly aspire to paying such a fee on their own. That is why they have started an emergency fund, in the hopes that together with the help of klal yisroel, they can save Eliezer's life.
In video footage on the campaign page, gentle Eliezer looks bravely into the camera. "I need surgery … so I can breathe, and look like a normal kid."
CLICK HERE TO SEE THE FULL CAMPAIGN