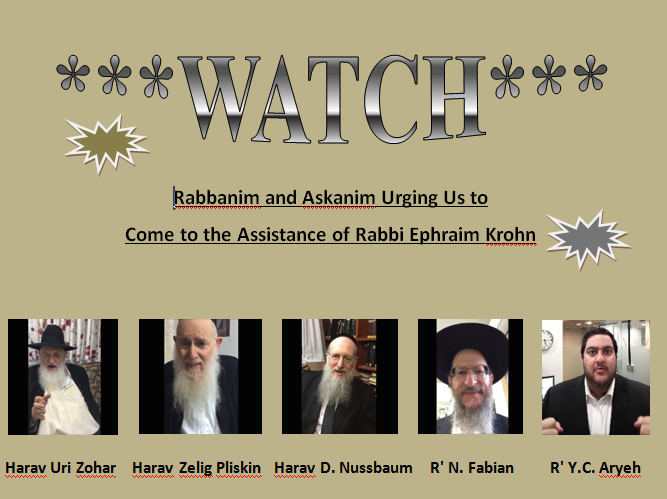 Rav Ephraim Krohn needs help making a Chassuna in two weeks…
Rabbanim and Askanim are urging us to get involved and help with this dire situation.
Rabbi Ephraim Krohn is well known amongst Yeshiva Torah Ore Yerushalayim Alumni and residents of the Matisdorf/Soritzkin neighborhood of Yerushalayim. He is someone who not only himself learns with great Hasmada day and night, but has constantly been there for others as well. Talmidim of all ages recall his warm smile, helping hand, and his dedication to their welfare.
He is now making a second chassuna within short succession of another and is incapable of carrying the financial burden on top of a already tight situation.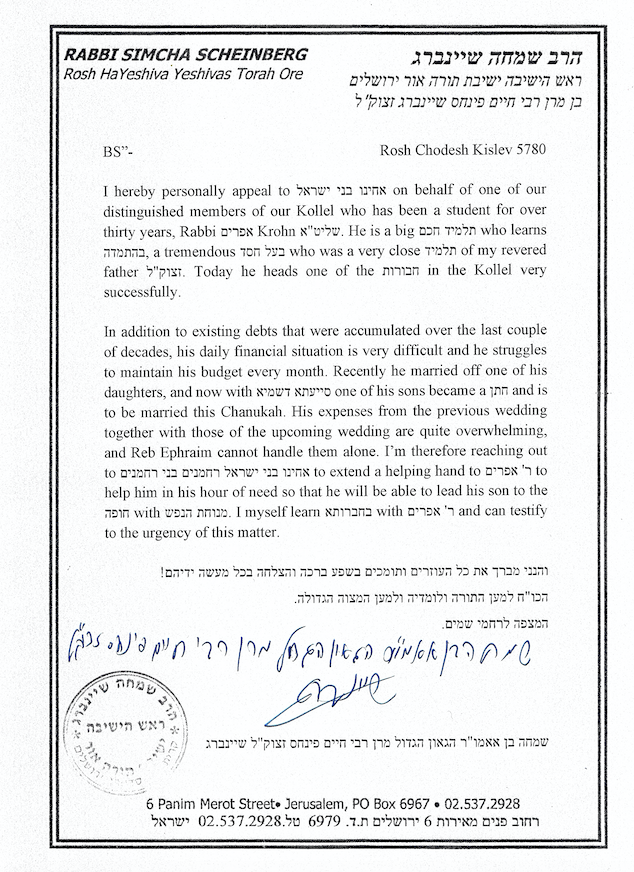 The Rosh Yeshiva, Rav Scheinberg shlit"a wrote in pleading to all Jews on his behalf:
In addition to existing debts that were accumulated over the last couple of decades, his daily financial situation is very difficult and he struggles to maintain his budget every month. … R' Ephraim cannot handle them alone. I'm therefore reaching out to Achienu Bnie Yisroel, Rachmanim Bnie Rachmanim to extend a helping hand to R' Ephraim to help him in his hour of need so that he will be able to lead his son to the chuppah with menuchas hanefesh. I myself learn b'chavrusah with R' Ephraim and can testify to the urgency of this matter.
Support Torah! Bring a Chosson and Kallah to the Chuppah! Assist a very Chushuve Family!
All with ONE donation.