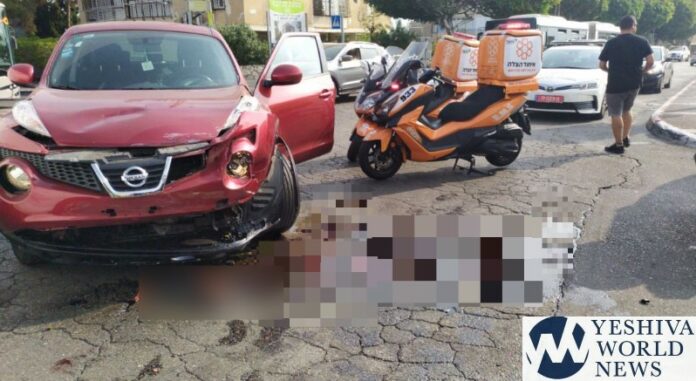 Tehillim is needed for a United Hatzalah volunteer who was involved in a serious crash in Holon on Friday.
United Hatzalah President Eli Beer tells YWN that the volunteer was responding to an emergency on his Ambucycle, when a vehicle struck him. According to an initial police investigation, it appears the driver of the vehicle was using their cell phone at the time of the crash, and drove straight through a stop sign, slamming into the Hatzalah volunteer.
He was found unconscious with critical injuries, and was rushed to the hospital where he underwent emergency surgery for many hours.
Please say tehillim for Tal ben Fayina [טל בן פאינה].
(YWN World Headquarters – NYC)