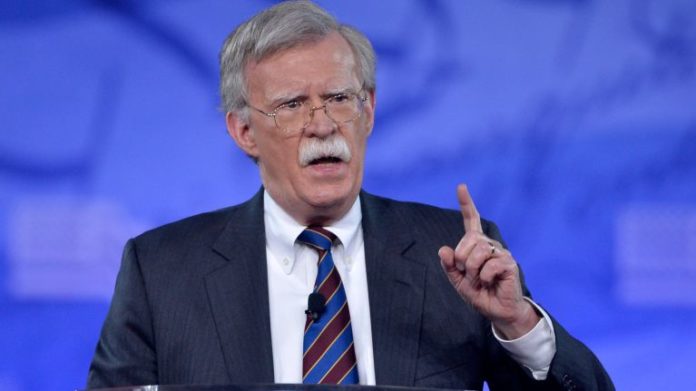 Iran has called the appointment of the former U.N. Ambassador John Bolton to the role of National Security Adviser of the United States shameful, Iranian media reported on Sunday, citing his involvement with an opposition group once named a terrorist organization.
The report by the semi-official Fars news agency quoted Ali Shamkhani, secretary of the country's Supreme National Security Council, as saying for an "apparent superpower it is a matter of shame that its national security adviser receives wages from a terrorist group," referring to Bolton attending a gathering of the Iranian opposition group Mujahedeen-e-Khalq (MEK) group in 2017.
The U.S. removed MEK from its list of foreign terrorist organizations in 2012.
Shamkhani also said attempts by the U.S. to weaken Iran have only "laid the groundwork for improving the power and influence" of Iran. Bolton advocates regime change in Iran and is opposed to the 2015 Iran nuclear deal.
Also on Sunday, Hossein Naghavi Hosseini, spokesman for the influential parliamentary committee on national security and foreign policy, told the semi-official ISNA news agency that Bolton's appointment, as well as that of former CIA chief Mike Pompeo to U.S. Secretary of State, "proves that the final U.S. purpose is overthrowing the Islamic Republic (of Iran)." He added that the U.S. will use MEK to achieve that aim.
President Donald Trump said Thursday he would appoint Bolton to the post as his administration faces a key decision on whether to pull out of the Iran nuclear deal.
(AP)