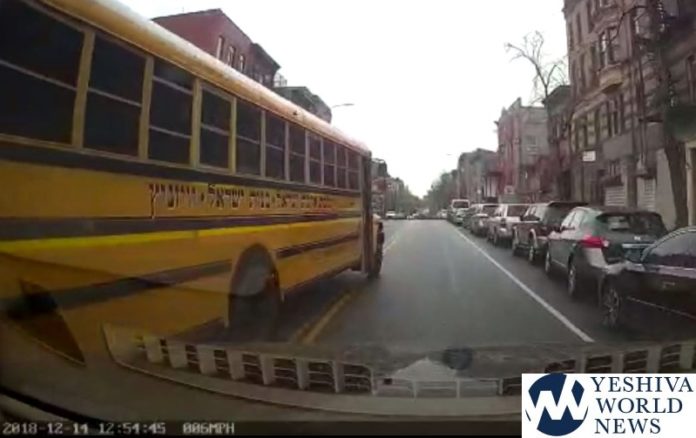 The attached video speaks for itself. It was submitted to YWN early Friday afternoon.
The footage is from a dash-cam from a vehicle in Williamsburg driving on Harrison Avenue and Hewes Street.
Watch how this bus recklessly passes a vehicle on the wrong side of the street, and barrels through a yellow light.
It is unknown if the bus had children on it at the time of this incident.
The driver of the vehicle chasing the bus broke the traffic laws as well, as he crossed into the opposite direction and blew through a red light –  as he chased down the bus. The car eventually the bus off at the next intersection.