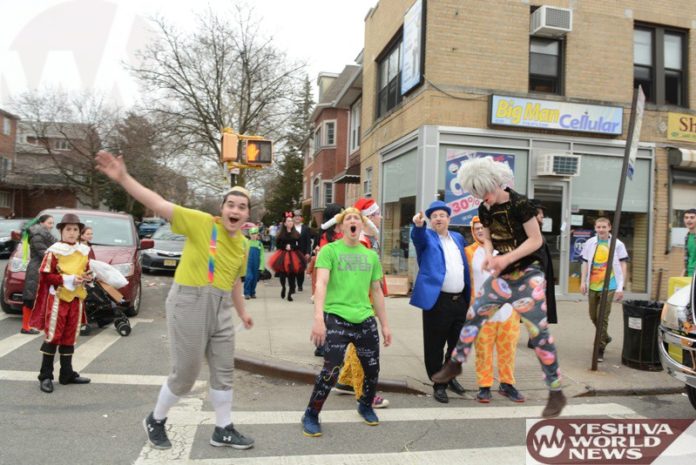 5Get those Purim umbrellas ready, Daven for a Purim miracle, and try and make the best of what is expected to be some really nasty weather.
A coastal storm is expected to punish the tri-state area virtually all day Thursday, showering spots during the Mishloach Manos morning commute then sweeping over the region as it gears up for a Purim Seudah evening deluge.
Showers are expected to move in from the south during on Purim morning and stretch across the area by mid-to-late morning. Intermittent showers are expected to linger though the afternoon as highs bounce into the low 50s. The nastiest weather is expected for the PM commute – just as people are travelling and sitting down to their Purim Seudas.
Periods of heavy rain will continue to soak the region through most of the evening before tapering off to light showers overnight. While areas well to the north and west of the city could see ran transition to a wintry mix early Friday, most places will just see sprinkles linger through the morning commute.
By the time the system moves out, spots in and around the city could see around an inch of water, with inland areas seeing higher totals — up to 2 inches in cases.
Drink enough (SAFELY!) and the rain won't bother you.
Have a Freilechen Purim!
(YWN World Headquarters – NYC)