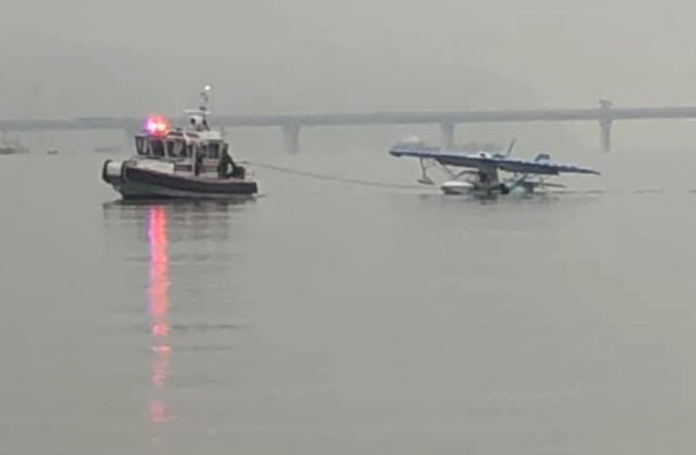 A small seaplane conducted an emergency landing in the Hudson River in Rockland County on Tuesday evening.
Police from Piermont and Orangetown were on scene at around 6 p.m., about 20 miles north of New York City.
Visibility in the area was very poor due to heavy fog, and the pilot landed the aircraft in the water as a precautionary measure. After landing, the battery of the plane died so the pilot requested to be towed in.
The pilot was the only person aboard the aircraft and he was uninjured.
Officials were seen using a rope to pull the plane from the water.
Piermont FD, Nyack FD, Tarrytown FD, Westchester County PD & Rockland County Sheriffs Dept. Marine Unit operating with a sea plane that landed in the Hudson River near the Piermont Marsh. Plane towed to the Piermont Pier, no injuries. Video not to be used by media @RCVFA pic.twitter.com/gTnVroosx6

— RocklandFires (@RocklandFires) May 14, 2019
A small seaplane made an emergency landing on the Hudson River in Piermont – Rockland County about 6pm.
No reports of injuries

Plane is being towed, it may have run out of fuel. pic.twitter.com/KaXxTA2lKF

— Bill Ritter (@billritter7) May 14, 2019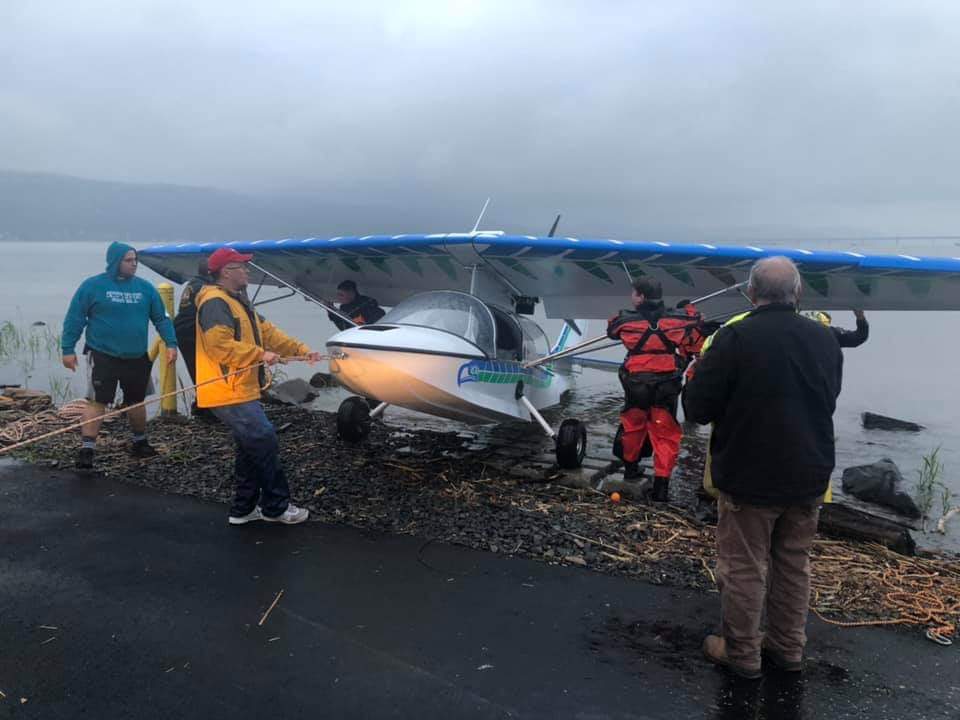 Piermont FD and Piermont Ems are operating at the end of the pier with a plane down in the water. There are no injuries and the plane is currently being removed from the water.

Posted by Piermont Police Department on Tuesday, May 14, 2019
(AP)