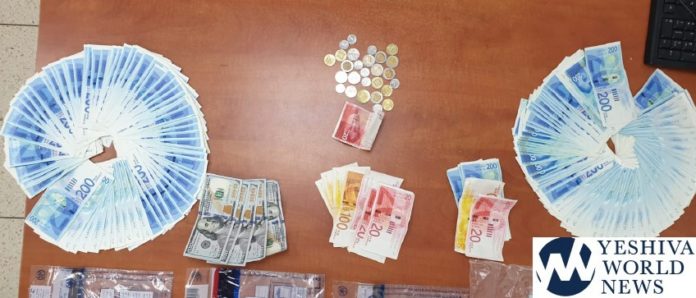 A quick response by the police led to the arrest of two suspects who, according to the suspicions, fraudulently defrauded three money changing businesses in central Jerusalem out of NIS 40,000, using forged euro bills they wanted to convert into cash.
On Monday evening, when police were operating in the center of the city, a police report was received regarding suspicions of fraud in a money exchange business in central Jerusalem and that the suspects were trying to escape.
The swift response of a police force on a motorcycle resulted in the arrest of the two suspects and the seizure of NIS 40,000 in cash, one of which was carried on his body.
A preliminary police investigation and other reports received allege the suspects used the forged bills at three different changing stores in the center of Jerusaelm, in which they exchanged forged euros, receiving tens of thousands of shekels in cash.
The suspects, northern Israeli residents ages 24 and 25, were brought for questioning by the police on suspicion of theft, money forgery, possession of forged bills and other offenses. They were brought before the Magistrate's Court on Tuesday and police requested to extend their detention.
(YWN Israel Desk – Jerusalem/Photo Credit: Police Spokesman Unit)