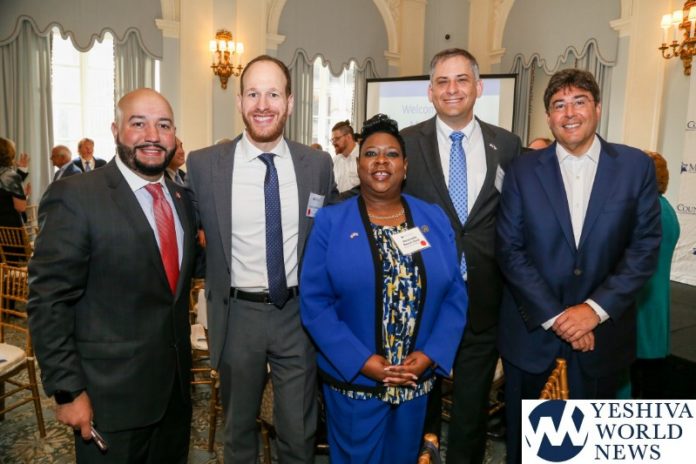 Met Council on Jewish Poverty hosted sixty-seven elected officials and hundreds of community leaders, policy makers and heads of affiliated Jewish Community Councils at their annual Legislative Breakfast at The Yale Club in Manhattan. Nearly 400 participants in the breakfast were there to celebrate on Sunday morning June 2nd as the largest Jewish charity serving the poor honored key legislators for their advocacy on behalf of the poor. This year's breakfast boasted Met Council's best political turnout yet as an incredible 40% of New York City's elected officials attended the breakfast – the most widely attended of any Jewish event each year.
This year's breakfast was in tribute to the memory of Councilman Lew Fidler who embodied the spirit of giving back to the community. His wife Robin and family were presented an award by Senator Chuck Schumer inscribed with the phrase from Pirkei Avos that read "in a place where there are no leaders, strive to be a leader." Senator Schumer told a number of stories about how Councilman Lew Fidler "used his political strength to help others." Fidler was a life-long advocate for fighting poverty in the Jewish community.
"Met Council helps over 225,000 needy New Yorkers each year," said David G. Greenfield, CEO of Met Council. "Legislators are the backbone of fighting poverty in New York. Just about every good poverty fighting idea comes from legislators, so this is our opportunity to say thanks and celebrate the work we do together fighting poverty."
NY State Attorney General Letitia James was the featured guest speaker and spoke passionately about fighting anti-semitism, "I dare anyone to engage in hate while I am Attorney General," said Attorney General James while vowing to crack down on hate crimes as Attorney General of New York State.
Eric Goldstein, CEO of UJA- Federation of New York introduced Israel's Consul General Ambassador Dani Dayan. The Ambassador talked about the amazing work of Met Council. He also called on everyone to demand real action from our elected officials in proactively fighting Anti Semitism. Congressman Eliot Engel, who was still jetlagged from a trip to Israel he had just returned from, received the Fighting Hate and Anti-Semitism Award. He thanked Met Council not only for his award but for their role in unifying the Jewish community. Engel is the chair of the House Foreign Relations Committee and vowed to use that perch to fight anti-Semitism across the world.
Other distinguished honorees included: The Honorable Gale A. Brewer (Manhattan Borough President), The Honorable Helene Weinstein (NY State Assembly), Commissioner Steven Banks (NYC HRA), The Honorable Peter J. Abbate, Jr. (NY State Assembly), The Honorable Joseph P. Addabbo, Jr. (NY State Senate), The Honorable Joseph R. Lentol (NY State Assembly, The Honorable Rafael Salamanca, Jr. (NY City Council), The Honorable Mark Treyger (NY City Council), Betsy Jacobson (United Jewish Council of the East Side) and Met Council volunteer Jeffrey A. Moerdler (Mintz, Levin, Cohn, Ferris, Glovsky and Popeo, P.C.)
Met Council is the largest Jewish tzedaka serving the poor in New York. They have ten different departments that work together to fight poverty including America's largest free kosher food network, crisis intervention services, family violence prevention programs and the largest network of affordable housing in the Jewish community located in 20 building owned and operate by Met Council across the five boroughs of New York City.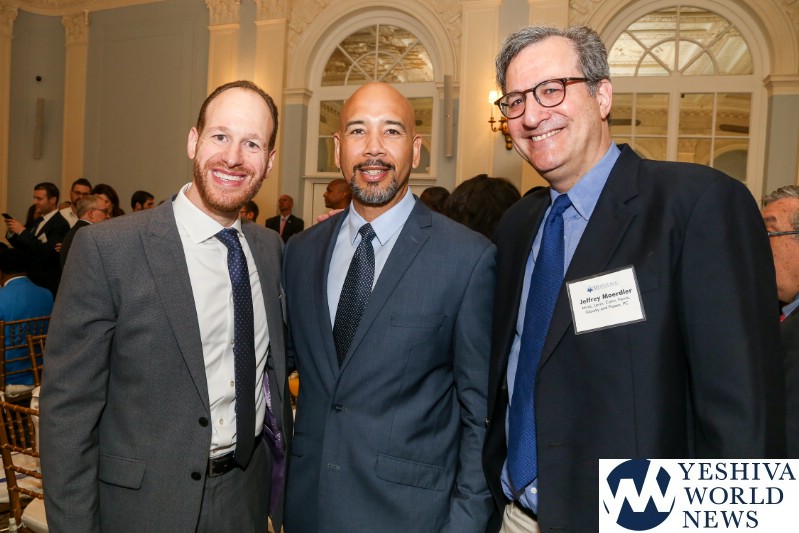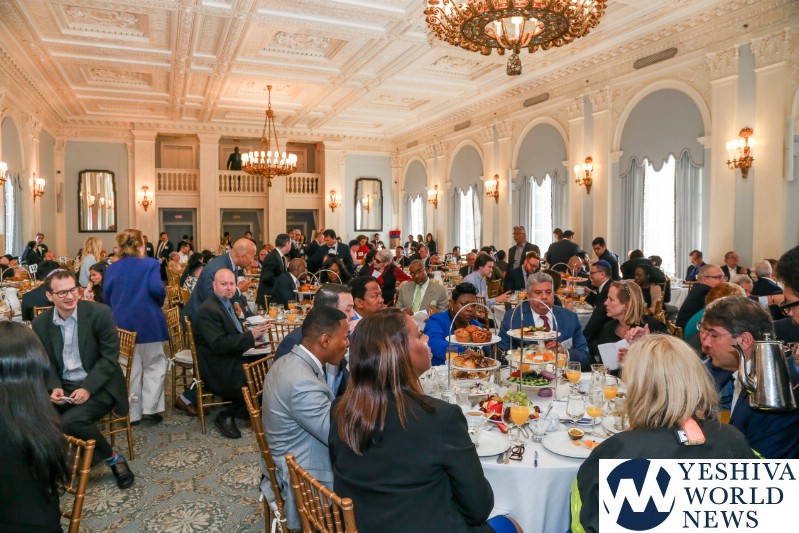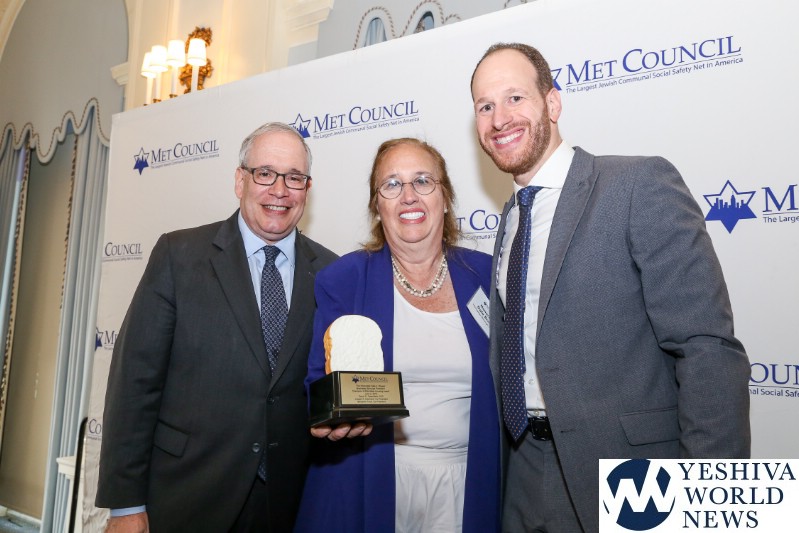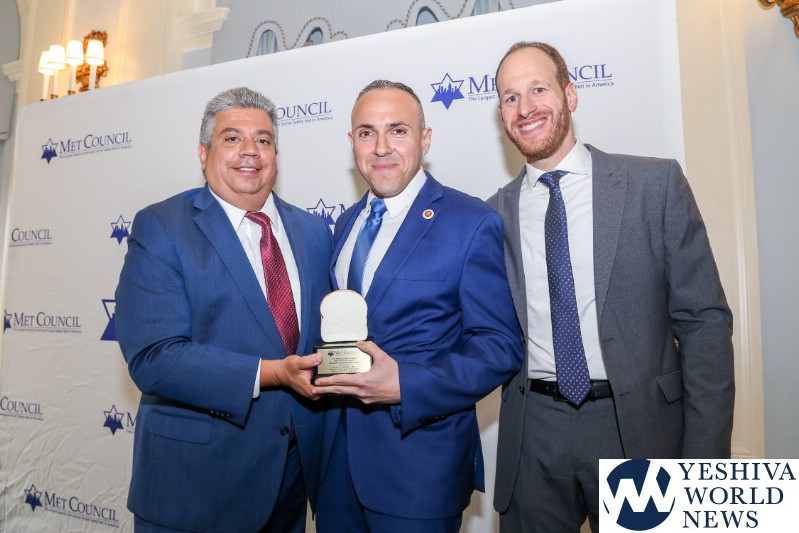 (YWN World Headquarters – NYC)