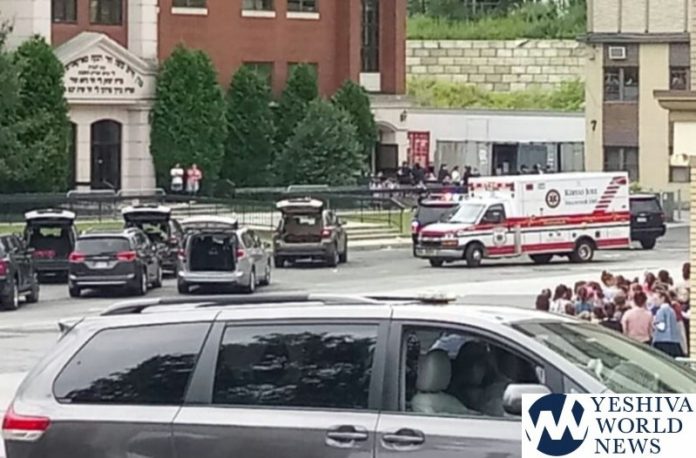 The following is an official statement given to YWN by the NY State Police following the terrible tragedy in Kiryas Joel on Tuesday.
On July 23, 2019 at approximately 2:37PM, state police responded to a medical emergency at the Kiryas Joel Union Free School at 7 Israel Zupnick Drive in the village of Kiryas Joel.
A preliminary investigation revealed that Ruchy Friedrich, an 8 year old female was in a classroom with two of her teachers when she climbed on to a chair to retrieve an item from a large cabinet that was affixed to the rear wall. The cabinet fell off of the wall causing severe head trauma.
She was transported by Hatzolah EMS to Good Samaritan Hospital where she pronounced deceased.
The cause of death was determined to be blunt force trauma to the head. Further investigation determined this to be an accident.
*****PLEASE NOTE: If you do not already follow YWN on WhatsApp status, you should join the more than 25,000 that already do and never miss a story again! Click this link – or send a message to 1-888-4-YW-NEWS (888-499-6397) – to see our status posts.*****
(YWN World Headquarters – NYC)