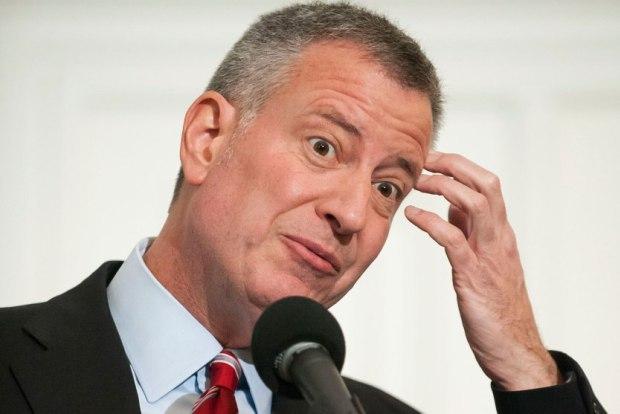 According to the NY Post, NYC's Mayor DeBlasio spent just seven hours working at City Hall in the month of May.
The Post report says the Mayor showed up at his office six times in the entire month of May.
He reportedly participated in two meetings, four events, and five phone calls – one of them his regular scheduled monthly radio-call-in on WNYC.
May was the month DeBlasio launched his failing presidential bid.
*****GET YOUR NEWS IN RECORD TIME***** Make sure you are one of the more than 22,000 that signed up to YWN WhatsApp Status to receive news in live time. Click this link – or send a message to 1-888-4-YW-NEWS (888-499-6397) – to see our status posts*****
(YWN World Headquarters – NYC)