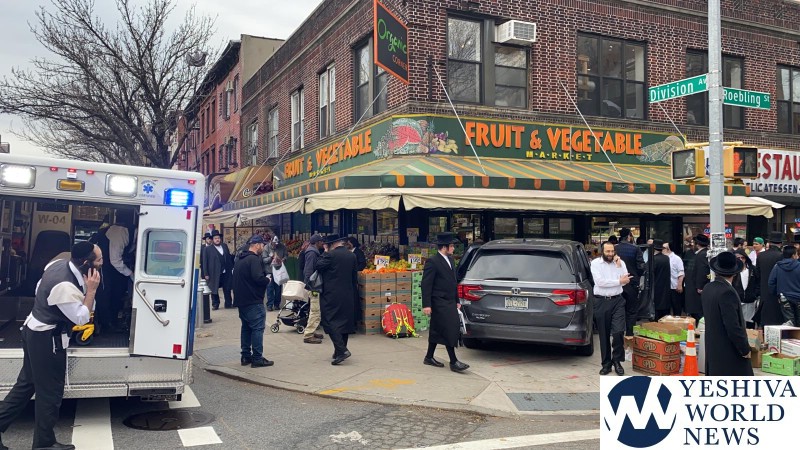 A vehicle jumped the curb and slammed into a popular Kosher supermarket, but thankfully, only minor injuries were reported.
It happened at around 2:15PM at the intersections of Division Avenue and Roebling Street, in the Williamsburg section of Brooklyn.
As can be seen on the security camera footage in the video below, a minivan driving on Division Avenue was clipped by a yellow cab driving on Roebling Street. The minivan lost control, jumped the curb, and ended up inside the supermarket.
Williamsburg Hatzolah responded and treated two victims. Bichasdei Hashem, there were only minor injuries reported, despite this being a heavily trafficked sidewalk.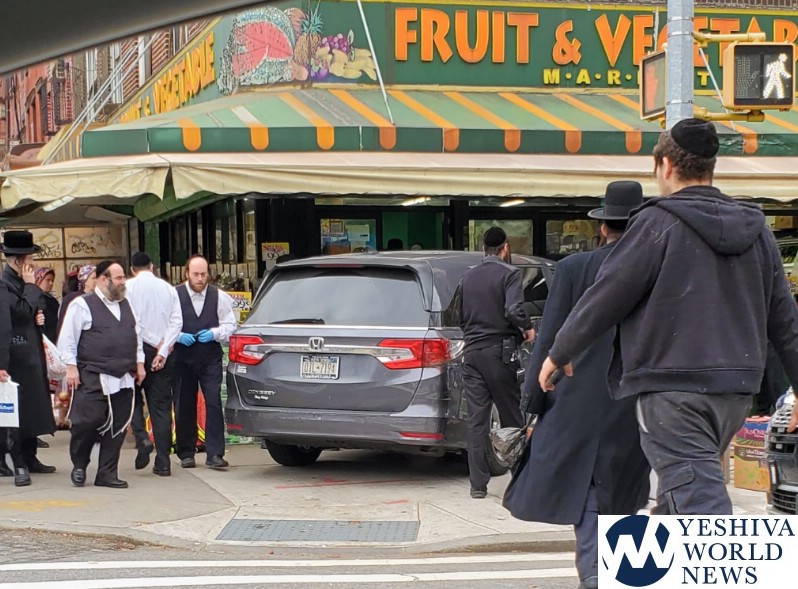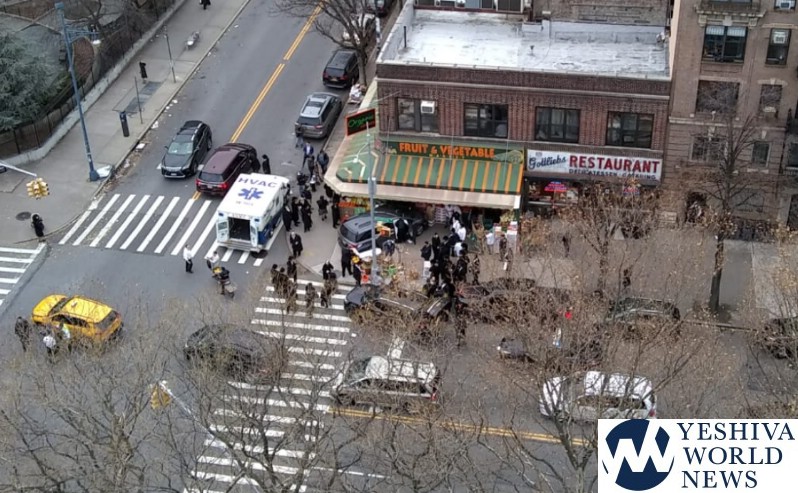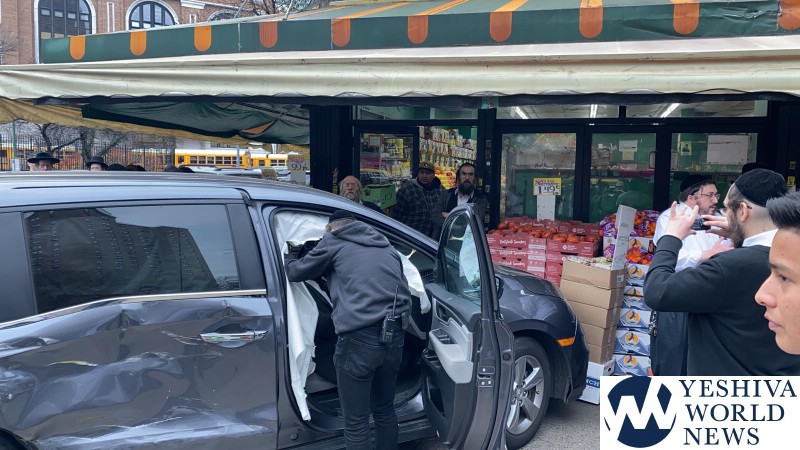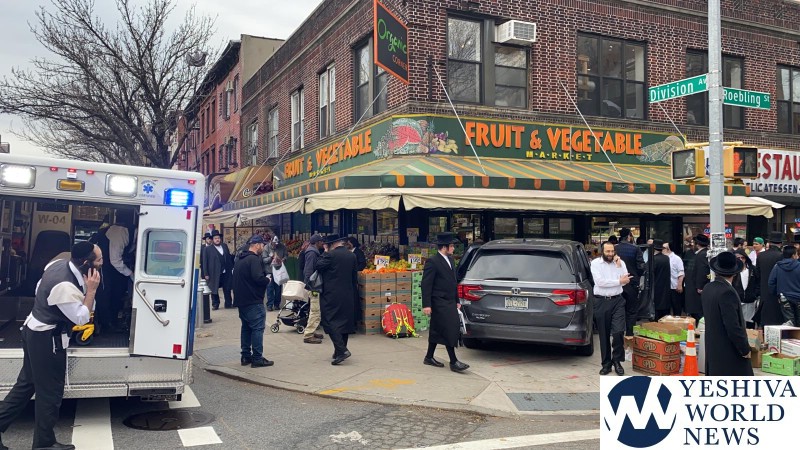 (YWN World Headquarters – NYC)