(VIDEOS AND PHOTOS IN EXTENDED ARTICLE)
The upgrading of the roofs of the Machane Yehuda market has been completed and they were inaugurated in the presence of Tourism Minister Yariv Levin and Jerusalem Mayor Nir Barkat
At the end of a year of work – the Jerusalem Municipality, through the Eden Economic Development Company of the city center, completed the project to upgrade the roofs of Machane Yehuda market. The project, which costs about NIS 18 million, is shared by the Ministry of Tourism and the Jerusalem Municipality through Eden. The entire project was carried out in cooperation with the market merchants represented by the chairman of the merchants' committee at the site.
Machane Yehuda is flourishing economically and culturally as it has not been for many years thanks to the combination of hands between the merchants, the local business owners and the Jerusalem Municipality. The market has become a magnet for many visitors outside of Jerusalem and a great success story that symbolizes the awakening of the city center. In the market there is a Jerusalem mix of businesses, restaurants and unique nightlife. All these attracted visitors and travelers from all over the country, who brought about economic and business prosperity. The evidence for this is the tremendous demand for opening businesses in the market.
Eden notes that the market has high business potential, in view of its strategic location between its traffic-generating and attractive routes as a commercial center. Today there are 30,000 square meters of commercial space, with the diverse business mix including traditional businesses (food, clothing, clothing and footwear), new businesses such as boutique stores, gourmet restaurants and other businesses.
Minister of Tourism Yariv Levin: "Along with the unprecedented momentum in incoming tourism to Israel, we are seeing increasing numbers of tourists coming to Jerusalem, and we are providing grants and incentives to build hotels and tourist infrastructure in the city, One of the main sites in Jerusalem, which attracts many tourists and has an authentic Jerusalem experience, and I am convinced that the roofing project will contribute to its development and will expand the ability to attract tourists and visitors throughout the year."
Mayor Nir Barkat said: "There is no resident in Israel or a visitor from the world who has not heard of the tremendous success of the Machane Yehuda market in recent years, which was made possible thanks to the cooperation of the business owners, the government and the municipality. New ventilation and lighting systems and invites everyone, come to the market for a Jerusalem experience – buy to spend and visit."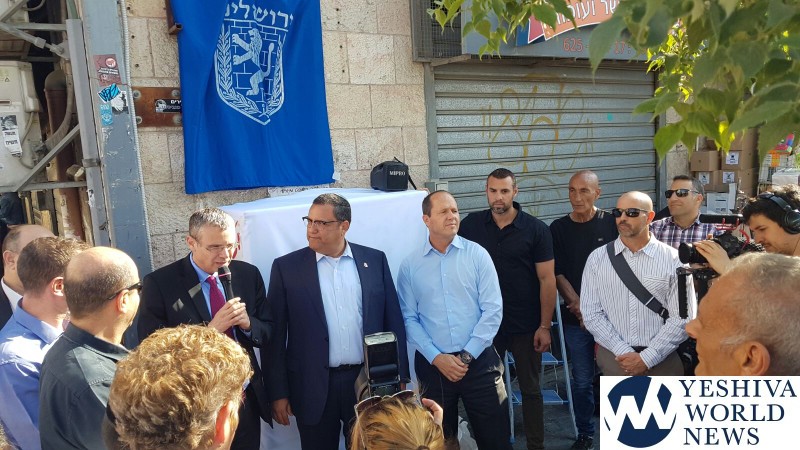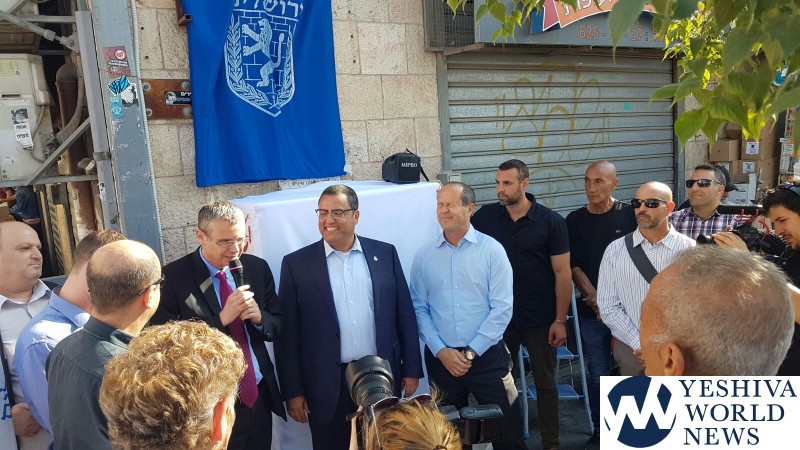 (YWN Israel Desk – Jerusalem/Photo Credit: Jackie Levy)