(VIDEO AND PHOTOS IN EXTENDED ARTICLE)
To celebrate Israel's 70th Independence Day: On Thursday morning, at 9:30AM, Egged's historic bus journey took place in Holon, Tel Aviv and Rishon L'Tzion.
The journey ended at the Yes Planet parking lot in Rishon L'Tzion where the buses remained open and free to the public.
On the occasion of Israel's 70th Independence Day, a tour of historic buses that have served Egged and public transportation throughout the 70 years of the State's existence took place as well.
Avi Friedman, Chairman of Egged, said today: The historic bus journey on Independence Day is a tribute to the Israeli public as Egged's journey through the renewed Zionist campaign of the Jewish people in its land, the establishment and protection of the State of Israel. Is a prime example of the fulfillment of the Zionist dream of the Jewish people in its land, on the 70th Independence Day of the State of Israel, we are proud to be partners in the wonderful journey of the people and the state.
The journey began at 9:30AM from Egged's historic center in Holon. The convoy included 10 different historical buses that were used by Egged since 1948. The historic bus in the convoy will be the Mack from 1945 and the Leyland Diesel (the green) from 1950, the GMC from 1950, 60, 70 and the first Mercedes of Egged from the 80's. The convoy was closed with an interurban bus of the newest model currently in service.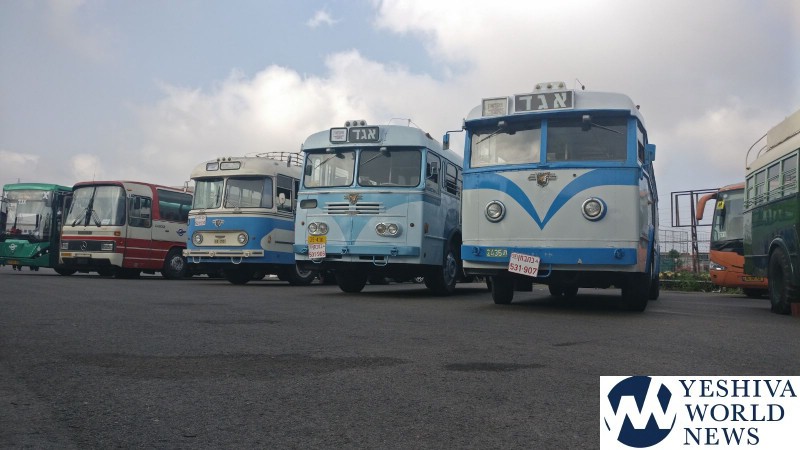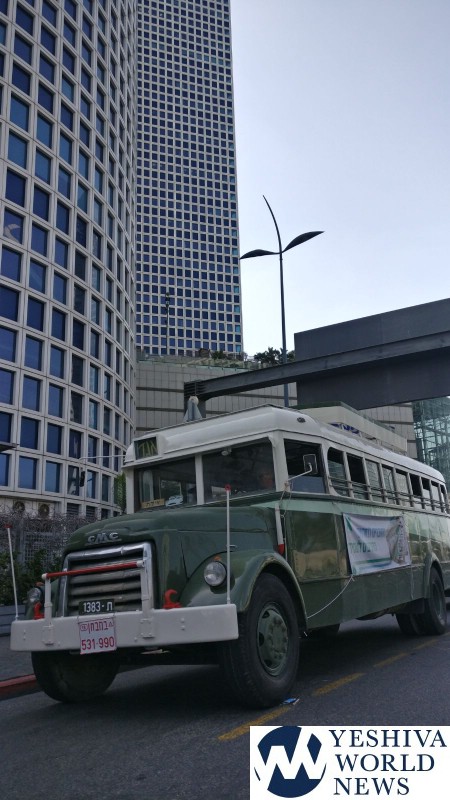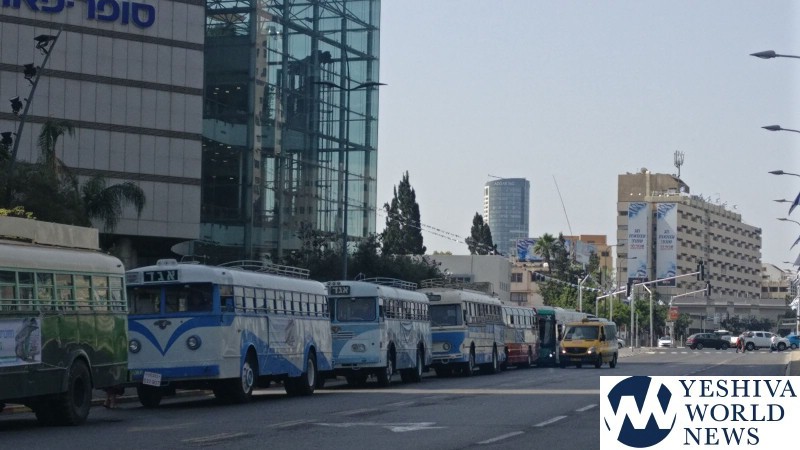 (YWN Israel Desk – Jerusalem/Photo Credit: דוד פיינשטיין+ קבוצת רוטרניק)