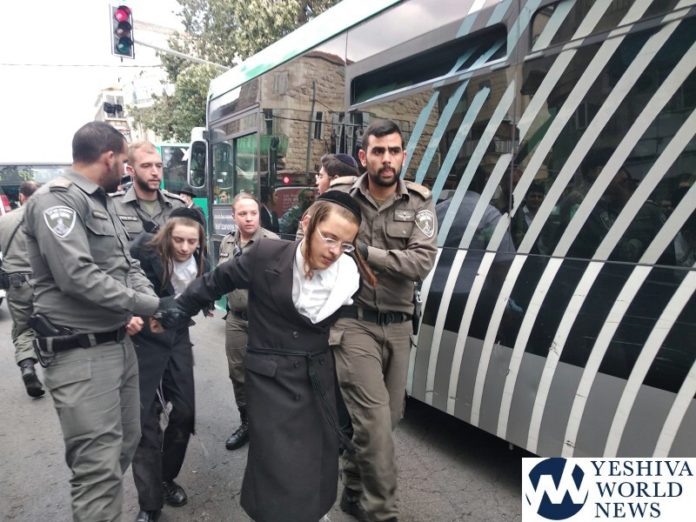 Earlier this week, during a chareidi protest at Kikar Shabbos in Jerusalem following the arrest of at least four Meah Shearim residents, two minors who interfered with police efforts to clear the area were taken into custody.
One of the youths, following his release, went on camera and is quoted telling Kikar Shabbos, "They arrested at the protest on Yechezkel Street and beat me severely. Meir Greenfield, the young man's name, added they took his eyeglasses and broke them.
He explains that the trauma he suffered will not be forgotten for a long time, accusing police of beating him without justification.
In response to the report, police officials explain he has the right to file a formal complain if he feels this is in order.
The only issue with his claims that police broke his glasses, was that his glasses were broken prior to the arrival of police. They were broken by an angry Chareidi passenger on an Egged bus – who was frustrated with the street being closed by the few youths.
See the video below:
(YWN Israel Desk – Jerusalem)