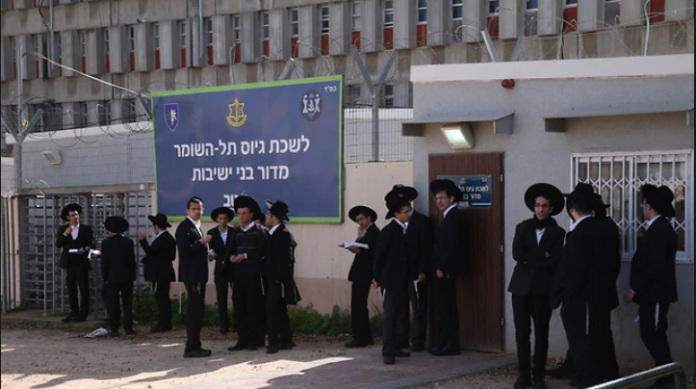 For a first time in 70 years, bnei yeshivos will not be reporting to IDF induction centers around the country. Following the actions of the Vaad Yeshivos, representatives of the IDF will come to chareidi centers in various cities and there the bnei yeshivos will register instead of each talmid being compelled to visit an induction center.
The issue of reporting to induction centers came up in the context of the passing of the Lapid Law a few years ago. Some of the Admorim asked the Vaad Yeshivos to make changes in the arrangement that had been in effect, and even then, the committee moved to a concentrated process of meeting, a special meeting in which everyone arrives together, accompanied by a staff member from the yeshiva, who helps the boys if necessary.
On Tuesday, 8 Sivan, it was revealed that the Vaad Yeshivos has been working quietly for months to make this new arrangement, to prevent the need for talmidim to report to the secular environment of an induction center, but rather having an IDF representative visit the community. This will be a major time saver and prevent having to expose lomdei Torah to the unwanted realities of an induction center.
The project began earlier this week in Netivot, and representatives of the IDF arrived at a community center and met with bnei Torah, the area's 17-year-olds, who completed their first form to register with the IDF. The new system is expected to continue in other venues this week.
(YWN Israel Desk – Jerusalem)