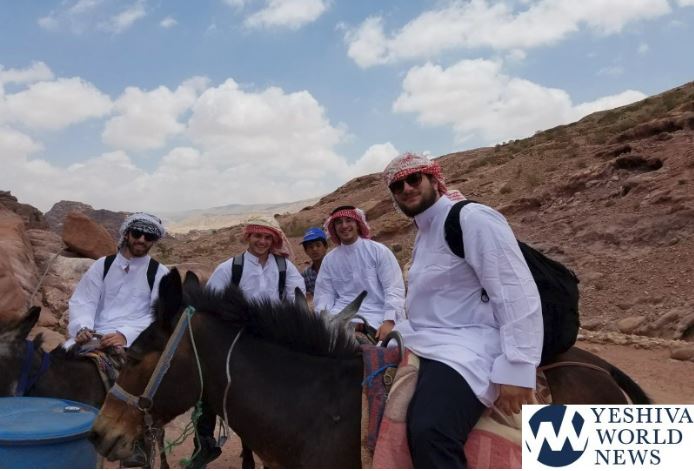 Just over a month ago, YWN published videos and photos of a group of American Chassidish Yeshiva Bochrim who traveled to the Kever of Aharon Hakohen in Jordan. Now, a second group of Bochrim, reportedly from Lakewood, have made the precarious journey to be Mispallel at Aharon HaKohen's Kever, located on Har HaHar in Petra, Jordan.
YWN has reported multiple times about a group of Jews that usually travel to the Kever each year on Rosh Chodesh Av, which is the Yartzheit of Aharon Hakohen.
There have been incidents with bringing Tallis and Tefillin to Daven in Jordan.