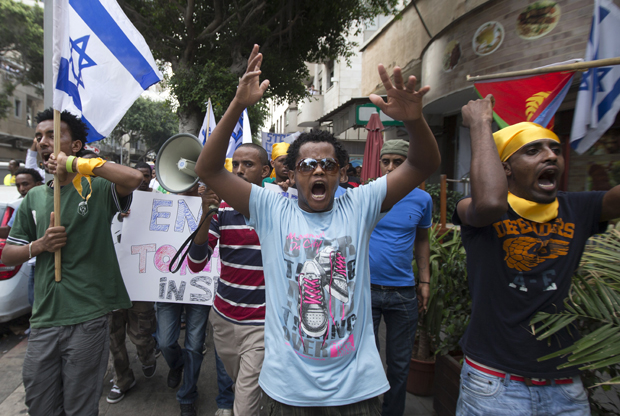 Half a year after the refugee agreement that was supposed to send the African migrants out of Israel fell apart, it appears that the option is once again being brought back onto the table. According to a report that aired on Israeli News Channel 10, the Israeli government is meeting with members of the Eritrean government, in order to ascertain whether it is possible to return the migrants back to their homeland.
According to the report, Israeli officials are meeting with their Eritrean counterparts in order to determine whether the political climate in Eritrea is safe enough to return the 20,000 migrants back to Eritrea without causing them any suffering.
The people who initiated the talks with the Eritreans are members of the National Security Department in the Prime Minister's Office. The main issue of contention is whether or not Eritrea is willing to revoke the mandatory conscription law, which is what caused most of the migrants to flee the country.
Netanyahu also contacted the Swiss Foreign Minister, whose country absorbed 40,000 Eritrean refugees, and who is also working to try to return the migrants to their homeland.
(YWN Israel Desk – Jerusalem)