(PHOTOS IN EXTENDED ARTICLE)
IDF soldiers working with police, border police and Shin Bet agents during the night of 6 Marcheshvan (Sunday to Monday) arrested 22 wanted PA (Palestinian Authority) suspects in areas of Yehuda and Shomron as part of continuing counter-terrorism operations in those areas.
The family of the terrorist who murdered Ziv Hajbi HY"D and Kim Levengrond-Yehezkel HY"D in the heinous terror attack in the Barkan Industrial Park in Shomron was informed the IDF was planning to raze their home.
The demolition of the home of the terrorist is part of the deterrence police, which the government hopes will lead to would-be terrorists thinking before committing such attack amid the realization his family will be left homeless as a result.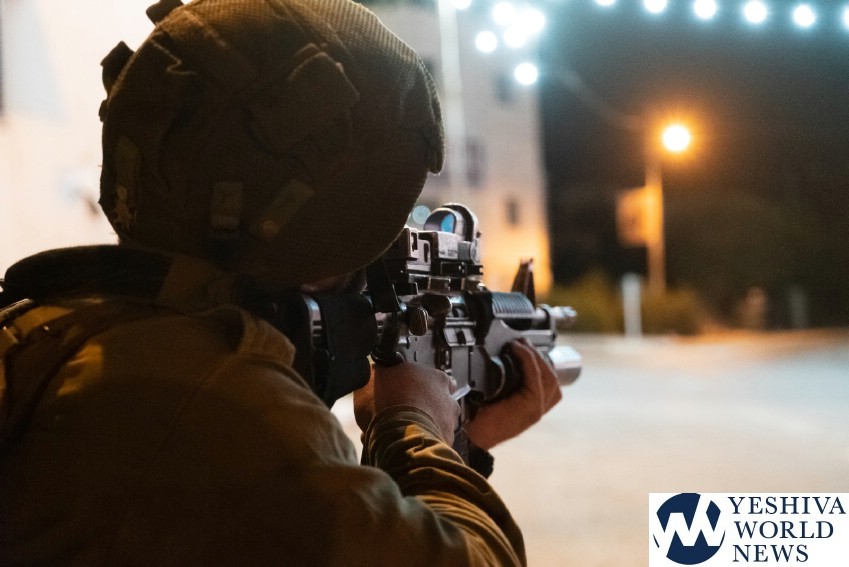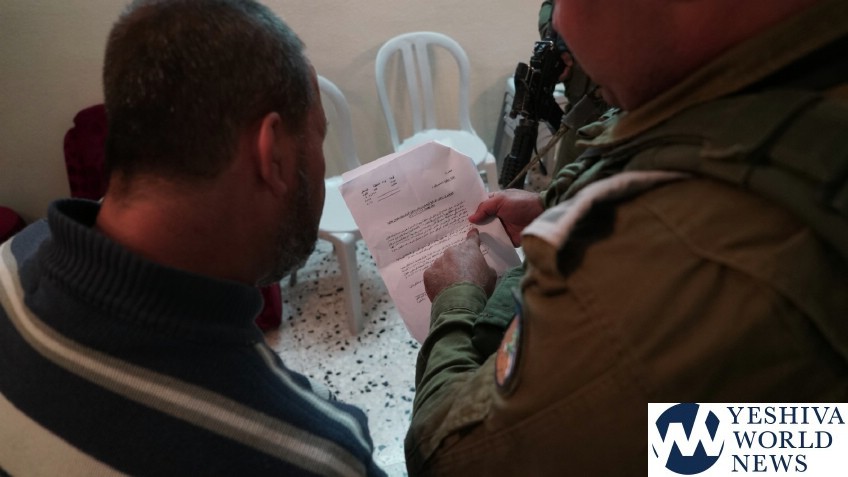 (YWN Israel Desk – Jerusalem/Photo Credit: IDF Spokesman Unit)