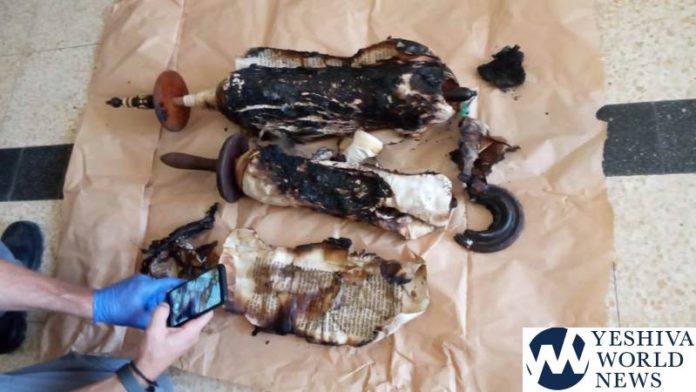 An Israel Police spokesman on Monday, 13 Marcheshvan, announced an arrest has been made in the burning of a Sefer Torah outside a Hadera shul, as reported by YWN-Israel. The suspect was arraigned on Monday morning.
Police received the complaint on Sunday, with the information pointing to an intentional act R"L, someone burning the Sefer Torah.
The suspect in custody is a 35-year-old resident of the city. Police are working to determine a motive for the horrific act.
(YWN Israel Desk – Jerusalem)