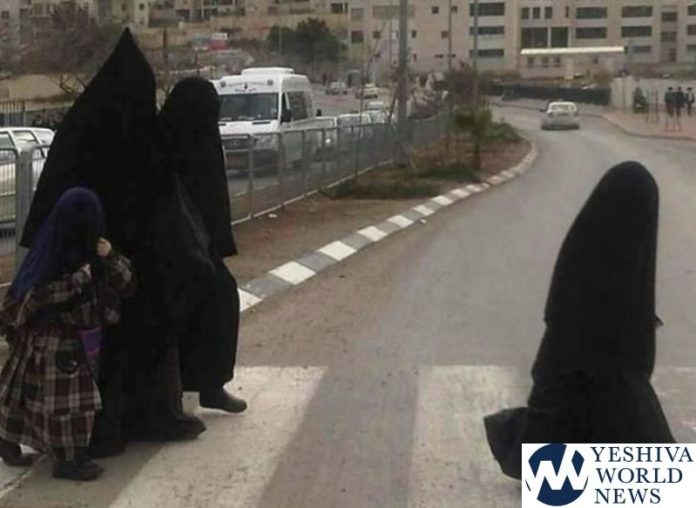 According to reports quoting persons in the 'Burqa' community, youths married last Thursday are married in accordance with Halacha despite the fact police interrupted the event. This refers to the wedding involving a 13-year-old bride, which was held on Shmuel HaNavi Street in Yerushalayim.
Police detained the Kallah, her mother and friends who attended the event. They were released on erev Shabbos with the exception of the bride's mom, who was released by police on Sunday. The report adds the 'Mesader Kiddushin' was an elderly member of the 'Burqa' community who resides in Beit Shemesh. One of the women who attended the Jerusalem wedding is quoted telling Kikar Shabbos that despite the police intervention, there can be no doubt the young couple was indeed married in accordance with Halacha.
Kikar Shabbos News adds that now, it appears that another illegal Chasunah took place, this time in an apartment in Netanya. In this case, the chosson is 15 and his bride 16. They decided to get married in the north despite being Jerusalem residents, fearing police would once again raid the wedding, so they moved to Netanya, to a nondescript apartment that remaied secret to all except those involved.
(YWN Israel Desk – Jerusalem)