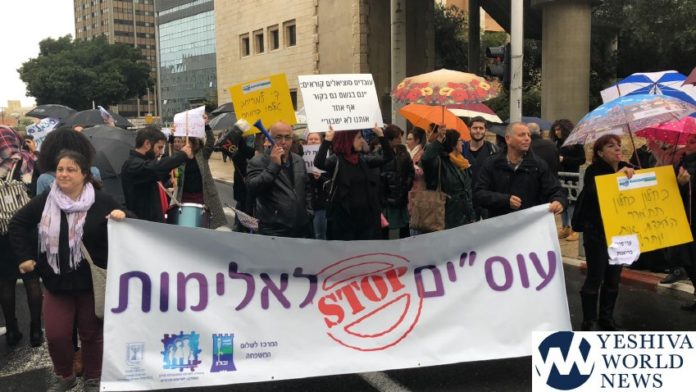 (VIDEO AND PHOTOS IN EXTENDED ARTICLE)
The rain did not stop social workers in Israel from protesting on Thursday, as they continue demanding increased budgets to provide acceptable security towards preventing attacks against them.
During recent weeks, they have been protesting, calling on Welfare Minister Chaim Katz and Finance Minister Moshe Kahlon to take the necessary steps to hire security personnel and where required, to install protective measures in facilities as the number of attacks against state-employed social workers has risen dramatically in the past year.
They warn that if the government does not heed their demands, it will only be a matter of time until one of them will be killed, calling on cabinet ministers to act before a tragedy occurs.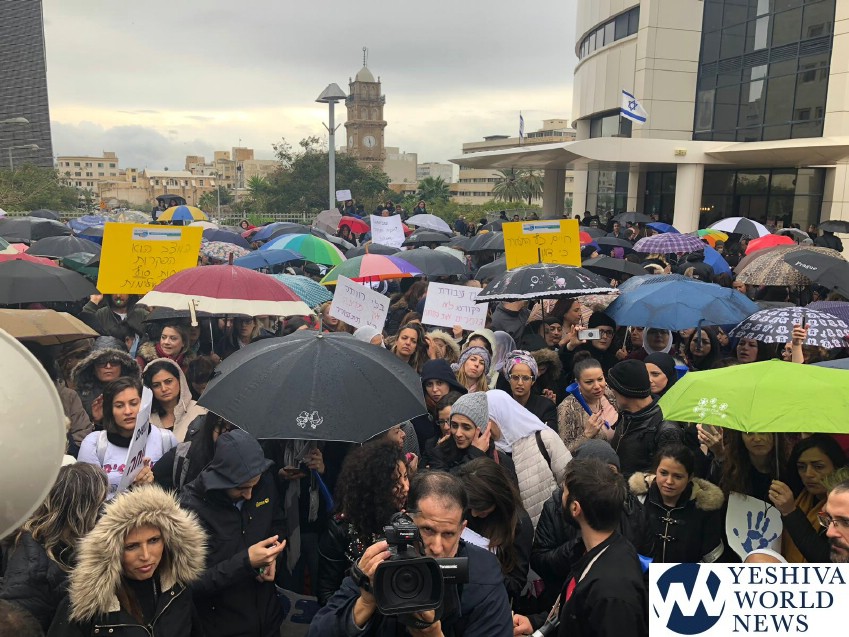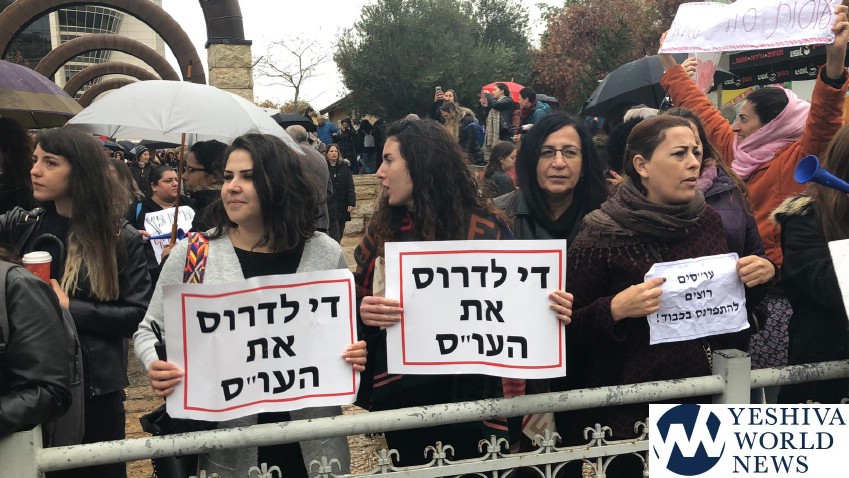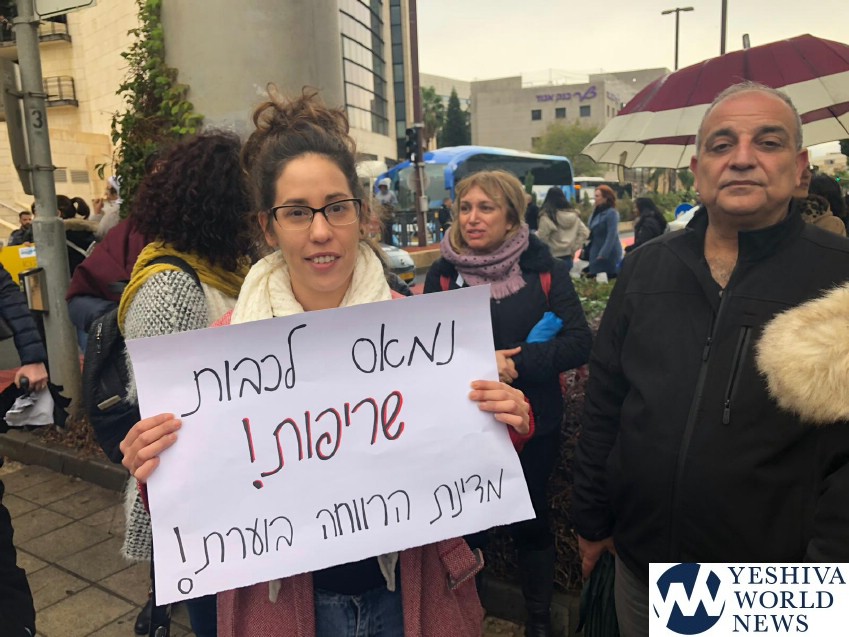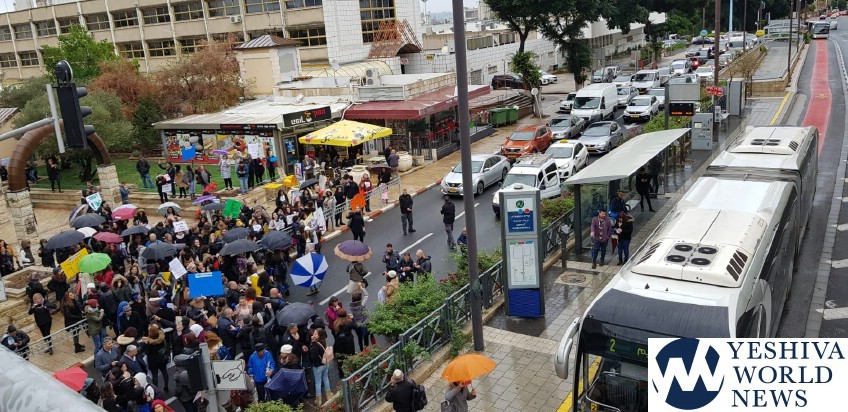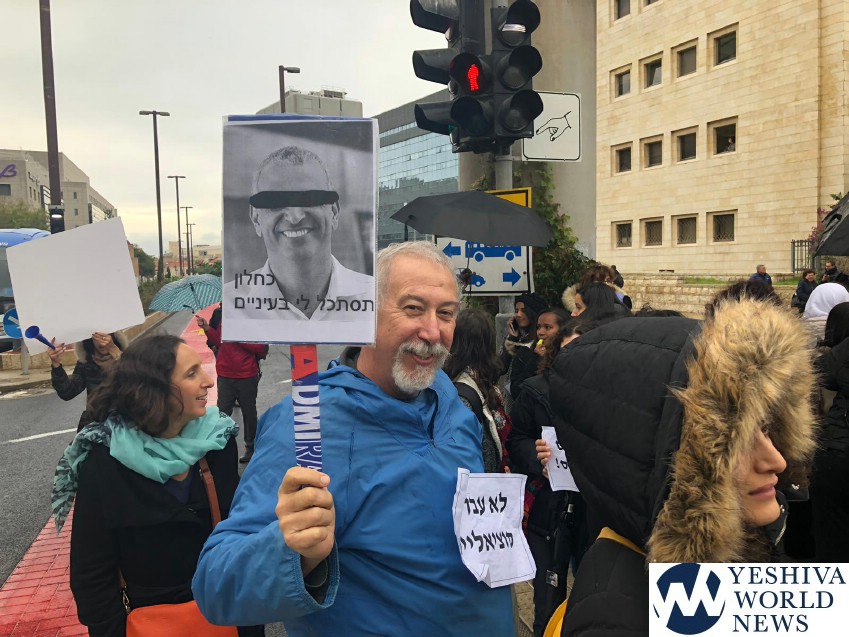 (YWN Israel Desk – Jerusalem/Photo Credit: קבוצת רוטרניק)