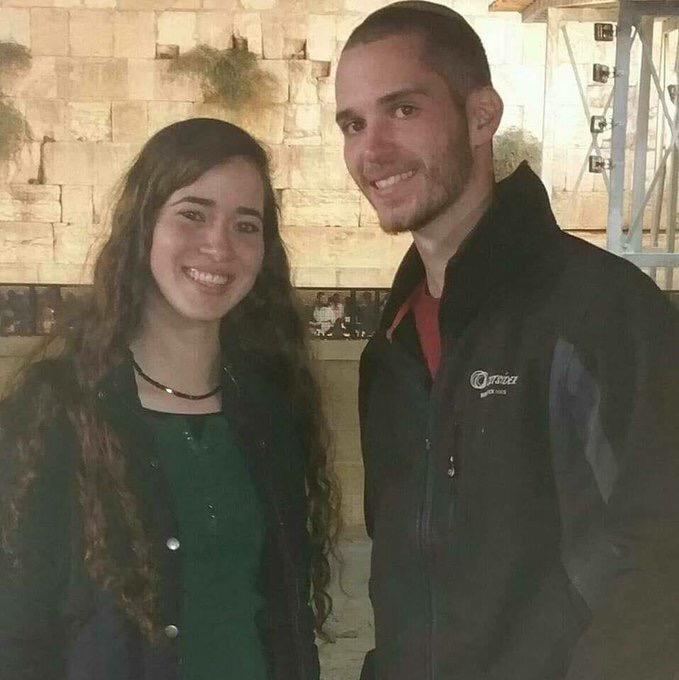 Shira and Amichai Ish-Ran, the husband and wife who were injured in Sunday's drive-by shooting attack in Ofra, saw each other in Shaare Tzedek hospital on Tuesday evening for the first time since the attack. According to the hospital staff, Shira, who is in serious condition in the intensive care ward, is making progress towards a recovery.
Chaim Silverstein, Shira's father, spoke about the status of his grandson, who was born via an emergency c-section following Shira's injury in an attempt to save the baby's life. "The doctors are doing everything they can and are fighting for the baby's life. Shira has not been made aware of the status of the baby, even though she has asked about him."
The hospital has issued a statement saying that the baby is in critical condition and his life is still in danger, however, his situation has not changed.
[TRAGIC UPDATE – The baby was Niftar on Wednesday afternoon]
Silverstein added: "We are happy that we got to see Shira and Amichai reunited. As a family we cried tears of joy. However, we are still praying for the recovery of the baby. Shira is not being told of the baby's condition on purpose because we don't want to tell her."
Deputy Health Minister Yaakov Litzman visited the people who were injured in the attack, both in Shaare Tzedek and in Hadassah Ein Kerem over the course of Tuesday. "This is a horrible terror attack. The medical staff of both hospitals are giving each of the patients the best medical care possible. I personally am praying together with Am Yisroel that each of  the people injured should have a complete recovery."
TEHILLIM NAMES OF TERROR VICTIMS:
תינוק בן שירה יעל
שירה יעל בת ליאורה שרה
עמיחי ישי בן פיגה גיטל גלילה
(YWN Israel Desk – Jerusalem)