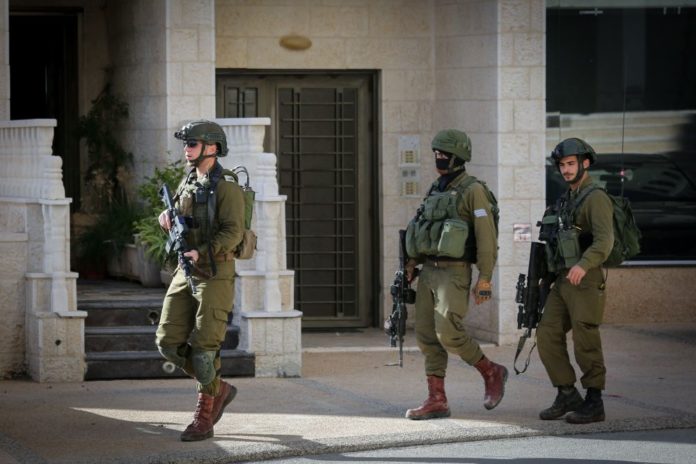 As a result of the numerous attacks in the area of Yishuv Ofra in the Binyamin Regional Council of Shomron during the past week, soldiers have been instructed to maintain a status of 'readiness' including chambering a bullet, to be ready to open fire at a second's notice.
According to a report by Nir Devori on Chadashot News, a soldier on Monday almost caused a tumult at the hitching station outside Ofra when he was on guard duty and accidentally discharging a round. B'chasdei Hashem no one was killed or injured by the soldier's bullet.
Just a few days earlier, seven people were injured in a shooting attack at the entrance to Ofra. Shira Ish-Ran was in her 30th week of pregnancy and doctors had to deliver her son to save her life, and he, Amiad HY"D, unfortunately was not strong enough to survive.
Four days later, there was another shooting attack, this time at nearby Givat Assaf Junction, leading to the deaths of two Nachal Chareidi soldiers and the injuring of others.  Soldiers Yossi Cohen HY"D and Yuval Mor-Yosef HY"D were killed in that attack, which left Netanel Felber and Shira Sabag badly wounded.
(YWN Israel Desk – Jerusalem)