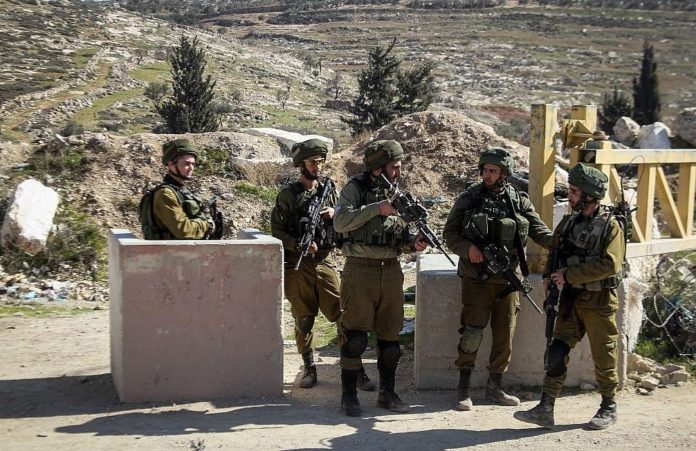 There was a gun battle between an IDF force and PA (Palestinian Authority) security forces in Shechem when the IDF force mistakenly identified them as suspicious persons, opening fire at them. The IDF Spokesman reported "the incident will be investigated".
The IDF Spokesperson's statement stated that: "The activity of IDF soldiers to arrest terrorist operatives in the city of Shechem developed into an exchange of fire between IDF soldiers and those identified by the force as suspects.
"In retrospect, it turned out that these were members of Palestinian security forces, and there were no casualties to our forces".
According to Ibrahim Ramadan, the governor of Shechem, a member of the Preventive Force was wounded during the exchange of fire. According to him, the shooting took place on the first, second and third floors of the headquarters.
MK (Labor) Shelly Yacimovich responded to the unusual event and said: "The confrontation between the IDF and the Preventive Security headquarters in Shechem is exceptional, severe and worrying, and does not bode well.
"Despite the prime minister's rhetoric towards the PA, it's drying up along with the strengthening of Hamas while abandoning the PA. It should be remembered that its security cooperation is close and excellent, and saves the lives of Israelis every day.
"It would be better if the defense minister, who is now busy with his criminal affairs, will hurry up and resolve the crisis before it deteriorates into a serious escalation."
(YWN Israel Desk – Jerusalem)