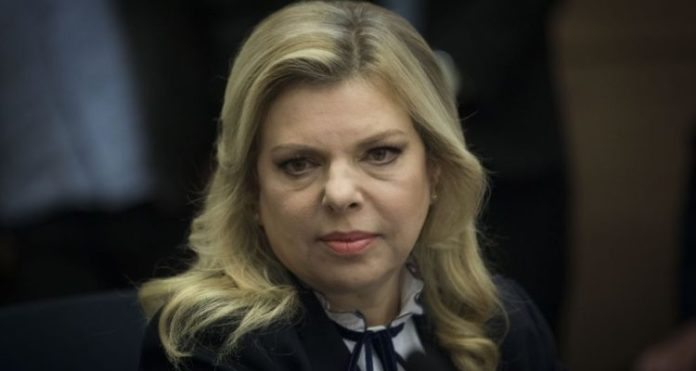 Prosecutors say that Sara Netanyahu, wife of Israel's prime minister, has agreed to a plea bargain settling allegations that she misused some $100,000 of state money on lavish meals.
The State Attorney's office said Mrs. Netanyahu will pay roughly $15,000 in fines to close the case, which accused her of running up large tabs at luxury restaurants while the official residence employed a full-time chef.
Mrs. Netanyahu was indicted on charges of fraud and breach of trust last year. Wednesday's settlement saw her admit to a more minor charge of exploiting someone else's mistake and reduced the overspending at stake to $50,000.
The arrangement was reached after months of mediation before Judge Mordechai Kaduri. Although the arrangement is infinitely less severe than the original indictment, it still carries a criminal conviction with it.
The indictment was scheduled for Monday. However, at the last minute, Netanyahu's attorney, attorney Yossi Cohen, asked to postpone it on the day in order to "clarify and sharpen its positions regarding the emerging plea agreement."
(YWN Israel Desk – Jerusalem)