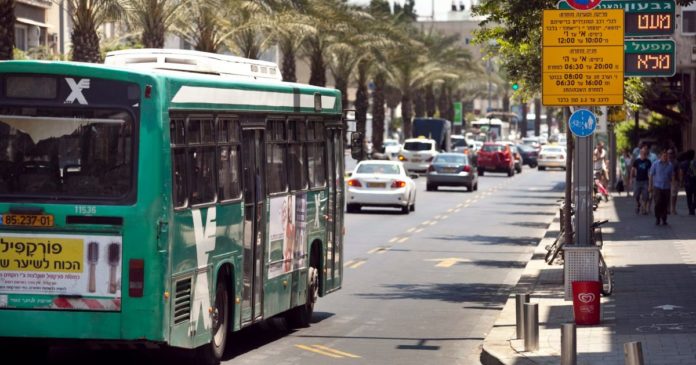 Many motorists have grown accustomed to driving in the bus lanes in Jerusalem, for they have learned there is no enforcement and by encroaching on the public transportation lane, they will reach their destination faster. However, while they do indeed benefit from such a move, their actions result in delays for the buses, defeating the purpose of the exclusive bus lanes in the city.
Jerusalem Municipality are now announcing that this is going to change, and the city is going to significantly increased camera surveillance of the bus lanes in order to permit levying fines against unauthorized motorists taking advantage of the bus lanes. Such a move will not only result in permitting buses to circumvent traffic delays, but it will also generate additional revenue for the city coffers.
Yossi Saidov, who founded the 15 Minutes organization, was among the impetus' that led to the city deciding to address the abuse of the public transport lanes. It appears that once his organization pointed out how much revenue is being lost by not issuing fines to the drivers of vehicles abusing bus lanes, the city decided it is well worth its while to invest in surveillance cameras.
The organization points out it has received dozens of complaints from bus passengers who are delayed as a result of vehicles using the bus lanes to avoid traffic.
City officials are confirming that a tender is soon to be released to install cameras to permit enforcement of the bus lanes and to send fines to those who prefer ignoring the prohibition of vehicles other than buses using those lanes.
(YWN Israel Desk – Jerusalem)