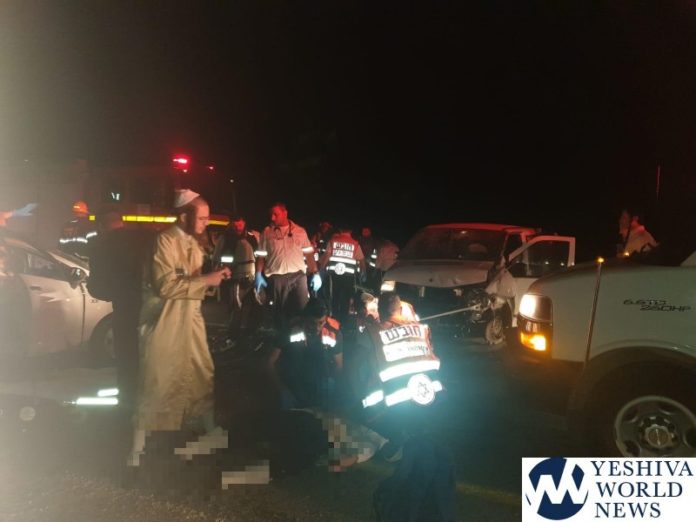 Eleven Chareidim were injured in vehicular accident between private cars on motzei Shabbos on Israel's Route 89, between Tzefas and Meron. The most seriously injured victim of the accident was a Chosson, who during the night underwent two surgeries in Rambam Medical Center in Haifa. His condition has stabilized somewhat but is still in need of Rachmei Shomayim.
According to a BeChadrei Chareidim report, Shmuel, a 17-year-old Beit Shemesh resident, became a chosson as he is engaged to the daughter of a prominent member of the Toldos Aharon tzibur to which he too belongs. Since he has yet to reached his 18th birthday, the engagement was not publicized, at least before the motzei Shabbos accident.
The accident was serious, a head-on collision between two private vehicles and a minivan. Police in the northern district explain the van veered from its lane and hit a private vehicle head-on. Police point out the probe is still in its preliminary stage.
BeChadrei Chareidim adds that the members of Shmuel's family spent Shabbos in Tzefas. On Motzei Shabbos, some of them wished to be mispallel at the tziyun of the Rashbi in Meron. The driver of the rented vehicle was a family member. For reasons that remain a mystery at present, the passenger's airbag did not deploy, and therefore, the chosson, Shmuel, who was seated next to the driver, sustained the most serious injuries.
After the word of the accident spread, Shmuel's parents, with the remaining children and grandchildren in Tzefas, made their way to Haifa, to Rambam Hospital, where Shmuel is being treated. At the time of this report, doctors describe his condition as serious/stable.
The family asks that the tzibur be mispallel for Shmuel Chaim ben Sheindel Tziril.
*****PLEASE NOTE – YWN IS GIVING AWAY $5,000 CASH – JUST SIGN UP TO FOLLOW YWN WHATSAPP STATUS AND GET THE DETAILS!***** Make sure you are one of the more than 20,000 that signed up to YWN WhatsApp Status to receive news in live time. Click this link – or send a message to 1-888-4-YW-NEWS (888-499-6397) – to see our status posts*****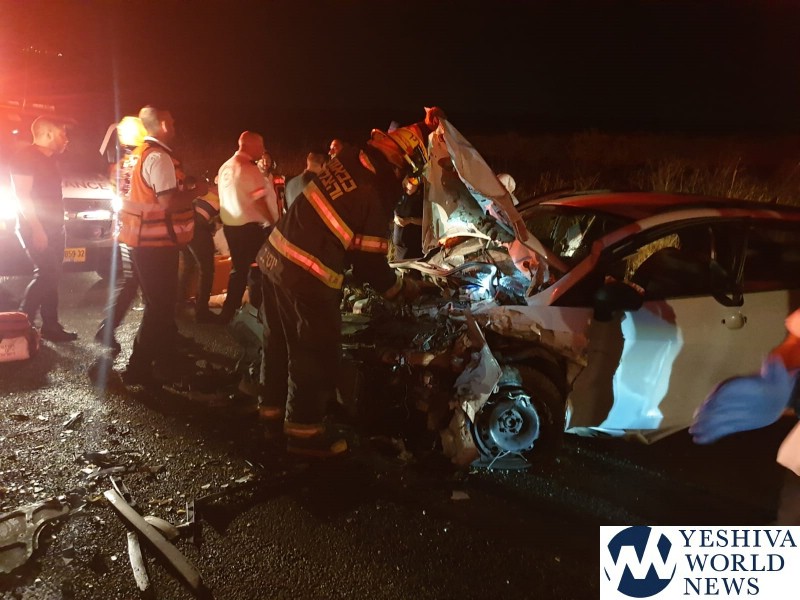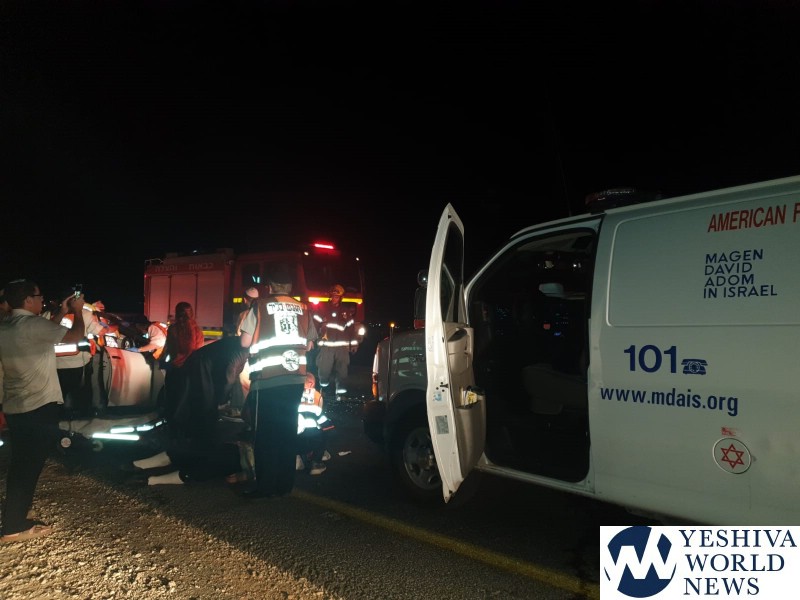 (YWN Israel Desk – Jerusalem)