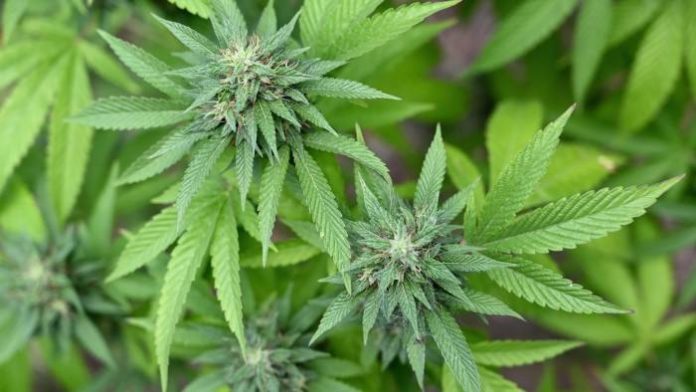 There is now a promise in place after Moshe Feiglin's Zehut party pulled out of the election race that Likud will advance a bill to legalize cannabis in Israel, a matter high on Feiglin's agenda. TV News13 has taken the matter to the various political parties serving in Knesset ahead of elections for 22nd Knesset on September 17, 2019.
Which political parties are working to advance legislation to legalize the growing and sale of cannabis in Israel and what is the position of each party on this matter?
In Israel, the public discourse on the subject is currently revolving around the medical cannabis reform crisis as a remedy for patients in need, as well as the prohibition of banning marijuana for recreational purposes, similar to laws pertaining to drinking alcohol. In the political field, there has been activity in recent years towards the total legalization of marijuana.
Without a question, the Green Leaf party, which has been running to Knesset almost since being established in 1998, supports the legalization of marijuana, as this is the party's platform and raison d'etra.
Likud
Responding to mounting public pressure, Interior Minister (Likud) Gilad Erdan announced in January 2017 that there is now a change in police regarding the use of marijuana; announcing fines would still be issued but the violator would not have a criminal file as a result of smoking. Two years later, Prime Minister Binyamin Netanyahu announced he will support a bill initiated by MK Sharan Haskell, permitting Israelis to grow one marijuana plant, to permit smoking marijuana on the street, limiting smoking to a place where cigarette smoking is permitted.
Additionally, at the start of April, a week before elections for 21st Knesset, Netanyahu addressed the reform and announced anyone for the marijuana reform must vote Likud.
Last week, after agreement was reached between Netanyahu and Moshe Feiglin, chairman of the Zehut party, that the party would withdraw from the election race, the Prime Minister promised to advance legislation to legalize medical cannabis. PM Netanyahu then announced this in Knesset, working to "ease the plight of the ill and prevent needless regulation".
And finally, the Likud does not publish a party platform as did the Zehut party, but voters must rely on statements such as the above one to determine the party's policy.
Blue & White
Party chairman, MK Benny Gantz last week addressed the matter. He favors widening the use of medical cannabis as well as the abolition of criminal actions against anyone using it for their own personal use. Gant spoke on the "Before the News" TV magazine program, telling host Udi Segal, "We are in favor of positively considering conservative models that exist in the world".
Despite this, the party does not address the matter in its published party platform.
Labor/Gesher
In the last election, in April 2019, headed then by Avi Gabbai, the Labor party became the first major Israeli party speaking out officially in favor of legalizing marijuana. The model the party support is for regulated for personal use and for all citizens of the country.
Today's party chairman, MK Amir Peretz, has announced he favors not taking "total criminal action", hinting to supporting the current issuing a fine but not filing criminal charges and thereby giving the user a criminal record.
He has since added that something must be done to improve the current situation for those licensed to buy medical cannabis, as is the case today for non-prescription drugs, to set limits, like with alcoholic drinks and other substances that influence our bodies and behavior.
He feels that steps must still be taken for those distributing it illegally, and strict actions must be taken against illegal dealers.
The cannabis issue does not appear in the party's election platform.
Yemina
Party Chairwoman Ayelet Shaked has spoken out on the matter numerous times, favoring legalization.
She announced that during the weeks when she was deciding to return to politics and run in the election or enter the private sector once again, she was offered senior positions with a number of the cannabis companies.
She believes the growing cannabis industry can be a most lucrative one for Israeli farmers and industries at the same time, and that it should become a regular prescription drug that one may receive a prescription from every physician. She laments today's reality, when so many in need, even those with a license, are unable to receive the marijuana due to the poor system in place.
Transportation Minister Betzalel Smotrich (Head of Ichud Leumi faction of Yemina)
Smotrich used twitter to announce his position before the April 2019 election, stating, "this legalization launders lies for flooding the Israeli streets with drugs", clearly not a fan of legalization.
The party does not publish an election platform.
Yisrael Beitenu
While the party platform does not address the legalization of cannabis, in an interview with Cannabis Magazine, it is written the party states, "this is a serious issue and it is a mistake to deliver [our position on] it through an election prism. We must consult with competent authorities, such as the Anti-Drug Authority, the Ministry of Health, and Israel Police before a decision is made regarding the matter".
The Democratic Camp
Party Chairman MK (Meretz) Nitzan Horowitz used Facebook to express his support for the legalization of recreational marijuana in addition for medical use to assist patients. Former PM Ehud Barak, who heads the Democratic Israel faction of the party adds that he headed a medical cannabis company in recent years, prior to returning to politics. He has expressed his support for reform numerous times.
The party's platform does address cannabis, and it backs legalization along with continuing the battle against the use of 'hard drugs'.
Yahadut Hatorah
The party is opposed to legalization in line with the law. The party does support medical cannabis use. The matter is not mentioned in the party platform.
Shas
Prior to the Knesset election in April 2019, party chairman, Minister Aryeh Deri, addressed the matter. He said that today, the only country that has legalized it is Holland, asking "do we wish to be like them? Isn't this running away from reality? Isn't this going to permit people to live in delusional ways?"
Deri did however express support for medical marijuana for as long as it is regulated, speaking during a Radio 103FM interview, citing it is known to assist in some cases. Regarding any other use, "until there is substantiated proof regarding ramifications of its use, and I am unaware of any such data", he added, he remains opposed to legalization.
(YWN Israel Desk – Jerusalem)